Judging by how long ebay listings tend to last I'd say there's a chance it may not be up any more.
This listing has the best title ever.

Edit: Just found a very shifty listing. Apparently for $20000, some guy wil take all of your lego sets.
Heres the link for proof:
https://www.ebay.com/itm/I-Will-Take-Any-Legos-You-Want-To-Get-Rid-Of-For-Free/183115210179?hash=item2aa2845dc3:g:oKIAAOSwvP9aoLz
This isn't a listing, but it's something I thought people should know about. And this is for all of eBay btw
$916.98 for a box of ring pops, that's a little overpriced.

But that's nothing compared to 668.67 + $3.99 shipping for a box of M&Ms.

$3.99 shipping?
What a ripoff...
Whoever is selling those Ring Pops has the right idea: free shipping. Definitely picking up on that sweet sweet deal.
Back when this listing was up, this was a great deal on two super rare figures.
And the obligatory joke listing:
Is it obvious that I like destiny?
And here we have the 'Lego Bionicle lot of Pieces and Nearly Complete figures with Race Car + misc'.

As you can see, this is an amazing deal, as you will be getting a decapitated Jaller Inika, and a dying Vahki. Not only this, but you get an amazing 'race car'. And all for just $30!
The description states that 'Most of the figures/pieces are in really great shape'. It's good to know that your Lego pieces have been working out.
Here's the link for anyone who wants to see it:
https://m.ebay.co.uk/itm/LEGO-Bionicle-Lot-of-Pieces-and-Nearly-Complete-Figures-with-Race-car-Misc/282269581909?hash=item41b8940255%3Ag%3A6U8AAOSwB09YOXgh&_nkw=lot+of+bionicles+figure&_from=R40&rt=nc
Also, for anyone who couldn't realise, this is completely sarcastic.
I loved Destiny once, but the sequel really killed it for me.
Just listed a Whenua Metru. Link soon.
We first saw this poor Bulk in 2013 on On Ebay Today, the seller desprately attempting to sell this.... Figure.
5 years have passed, and his efforts have remained fruitless....
.... Until today. Mr. Figure himself has been bought by yours truly, and is safe and sound.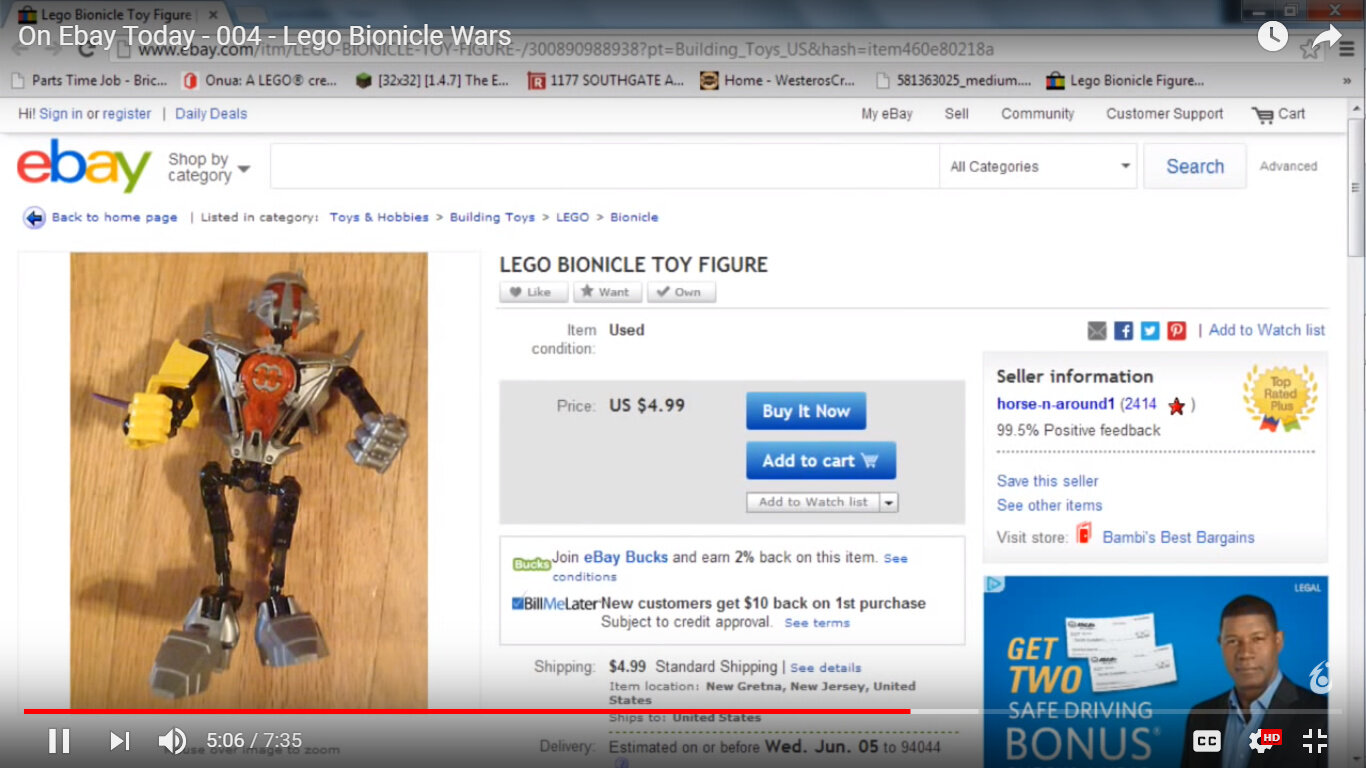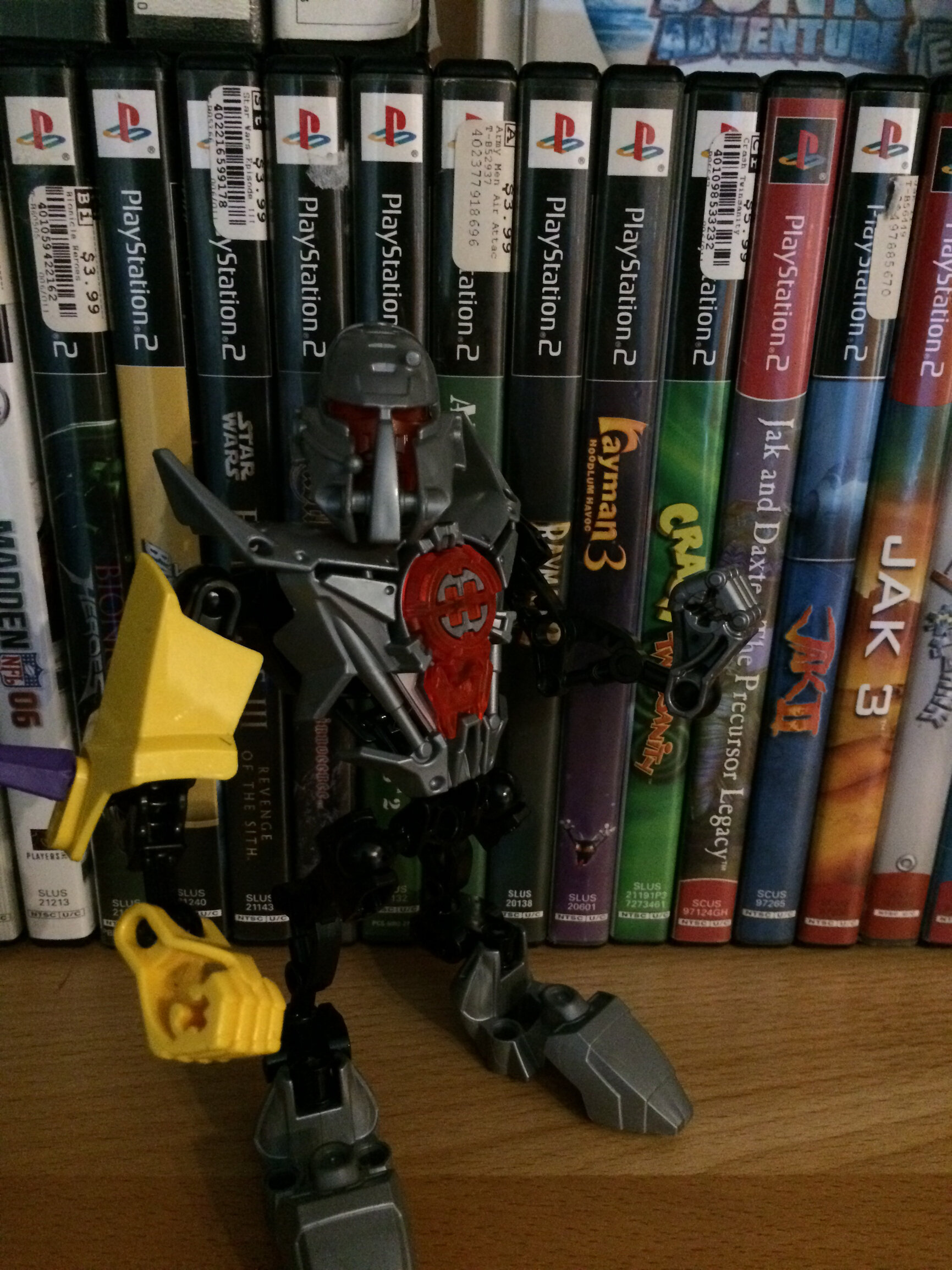 Such a heroic deed. You have saved this poor soul.
His shattered body and rejuvenated soul shall ignite a fire in us all.
I don't know about the rest of us, but I'm sure you'll go to Heaven.
Do you plan to rejuvenate his body?
for only $60 dollars, too.not a bad deal, if you ask me.

this also caught my eye, I really want all the toa mata.
Go look on Bricklink, that listing is way to expensive.