whos this "takanuba" fella and what did he do with my boy takanuva
Waspinator suffers from an identity crisis
EDIT:
anyone in the uk want a gold kraahkan for cheap
sadly the wing stinker saga has finally come to a close
as of October 5th, 'braptans wing stinker' has been ended by the seller for unknown reasons
rip braptans wing stinker
September 11th 2021 - October 5th 2022
the stinkiness will live on in our hearts
NOOOOOO
NOT BRAPTANS WING STINKER
WHYYYY
rest in peace braptans wing stinker
Our lord and saviour, One Leg Johnson, the ancient shadow entity (very powerful).
Who will win, Braptan and his wing stinker, or one leg johnson?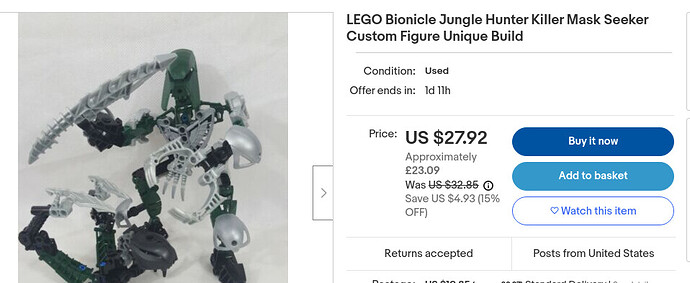 all hail the jungle killer hunter masker seeker
Edited for Double Post - BioKnight
So apparently this was a thing:
I might need one.
wow those are worse than i remember