Mathematics at it's finest
Well, there went @Winger . At least, that's what the wiki said.
Huh, so that's how the oceans formed
slow down alucus we've only just got the hang of e3
Well it isn't happening this year so I figured I would try and make my own version that's totally in no way connected to the original in any way shape or form.
i believe it's called a toothbrush
You should probably see a doctor if this happens.
My favorite Star Wars Droid.
HERECY!!!
Ngl i actually like chima - the sets and premise at least…
actually it's spelled with an s
one could say your spelling is heresy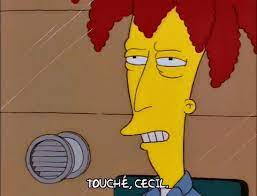 life advice from heyzorks
Why did they think she's a hero? Why?