Lets just say this first, this is just a tablescrap that I had no literal attempt or intent on making in the first place. I originally was going to get started on Makuta Valior again. But then I began to overthink designs and second guess myself. So after aggravating myself to a headache, I decided to let my pieces and the wind take me. But out of all of the characters I could revamp, this is it I guess. XD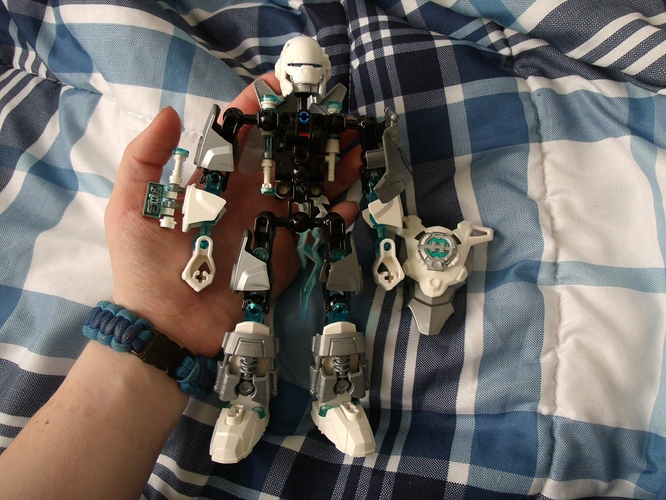 View of the inside build. Including his filled in torso and sexy armpit pistons.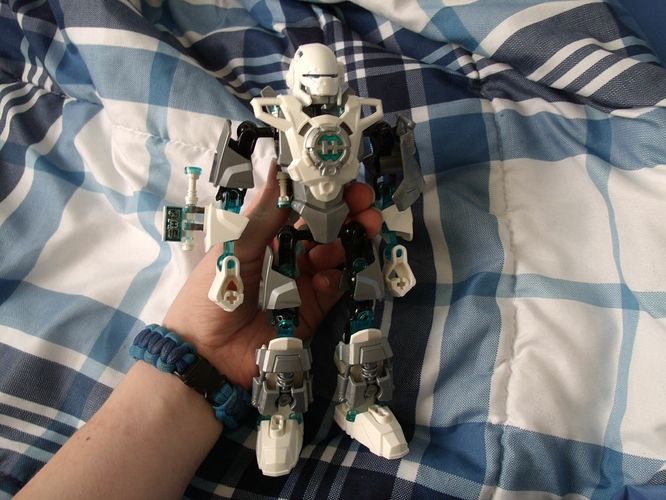 Front view. [I know painting and cutting/customizing parts is bad and considered cheating. But the only parts cut are the mask. The rest are either painted slightly or not changed at all.] He also has the holographic arm panel as seen in IFB. For added detail.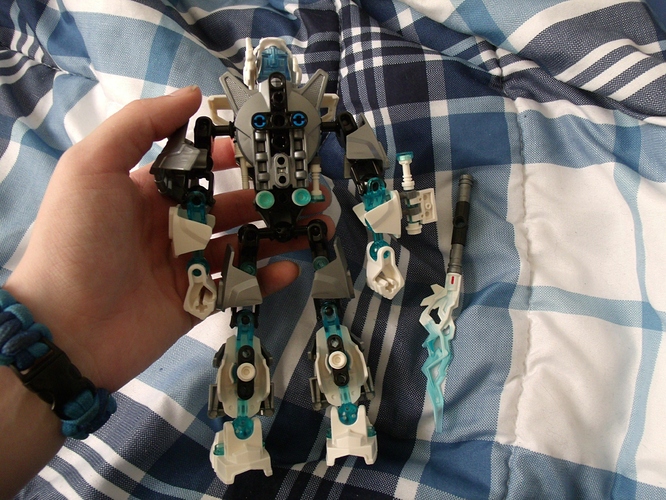 Back view. His weapon is seen on the right. It's an ice-sword thingy. The back lower legs are difficult to fill in. So whatever. I tried. XD
Comments and critiques welcome!