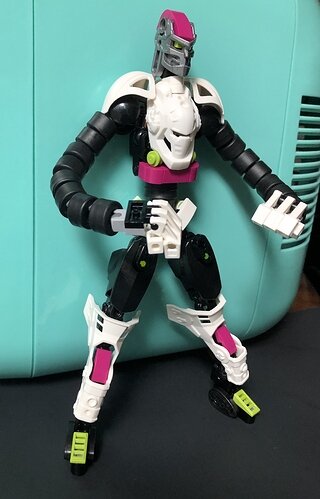 Entry to #DJOKEMSOKEM.
I haven't made a successful creation since the Biocup 2018, just WIPs with no substance. But for some reason, I got an idea to make a boxer based off Nintendo's "Arms" and rolled with it. It ain't perfect. The proportions are a bit wonky, and the color distribution could be better. But overall, I'm pretty proud of this entry. Especially considering my late start. I started Monday.
Credit where credit is due. Mittens used this mask in "The Juke," and Jack Frost has used a waist design similar to this is several of his creations.