Deep in the alleys of space-faring trade stations, a forgotten species thrives… the Ka-buto Collective
My idea for the Ka-buto was inspired by beetles, as well as crustaceans like crabs and lobsters. A large part this MOC is the bio-mechanical integration of weapons and other physical enhancements.
[please ignore the egregious red stand, he cannot stand on his own, due to his sharp spindly legs and bipedal nature]
He is armed with an arm-mounted cannon and shield, and built-in protection with his organic chitinous shell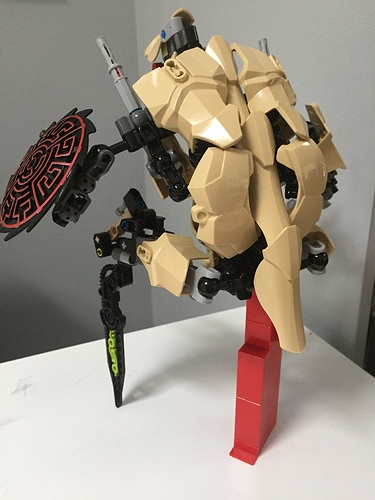 His head is fairly insectoid in design, with 4 emotionless eyes and more organic plating.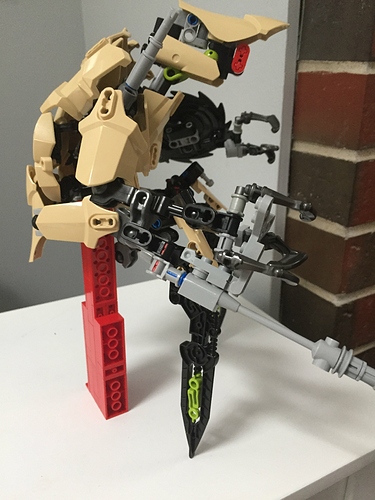 This being my second post, I really do appreciate any feedback and comments, Thanks!
(P.S: Be sure to check out my other creation, the Zeta Centurion!)