The 2016 sets FINALLY arrived in my area… minus Kopaka grumble but it got me in the mood to build again.
#####Ok so this just started out as me messing with legs trying to get a double jointed knee for better articulation, like what you would find on good action figures and when I found something that worked I built this character around it.
Rakal serves as a knight for the order of Mata-nui and an effective interrogator, being rather fond of using his elemental powers to resonate his foes bodies, rendering them useless or just shake them apart, or doing the same with his sword to alter it's frequency to cut through things with ease.
blah blah bio… here's the build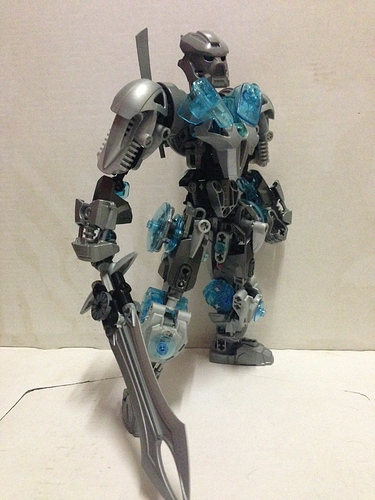 Those double jointed knees work better then expected too.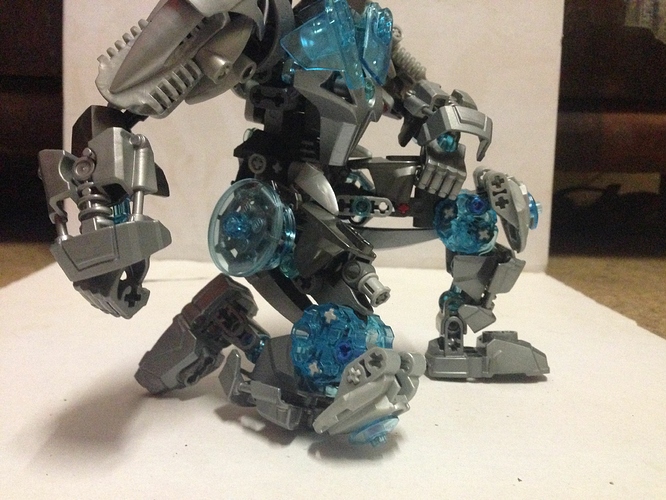 between them and the joint at the base of the shoulder this build has a more natural range of movement.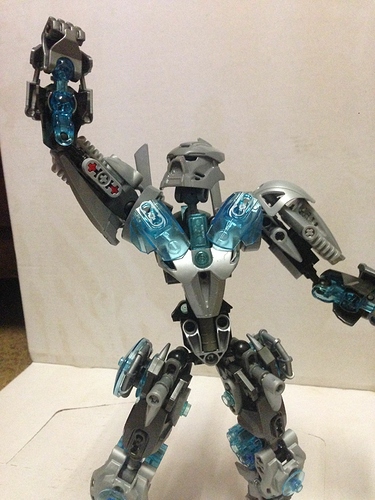 yea I'm not fond of the red pins either but it's what I could find…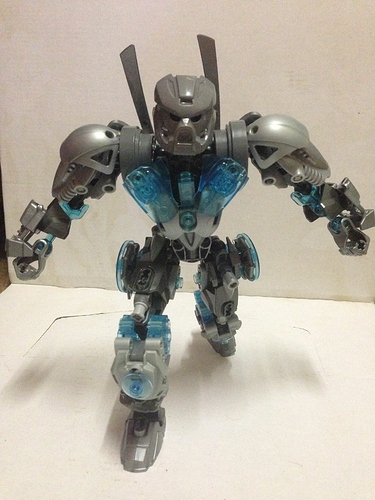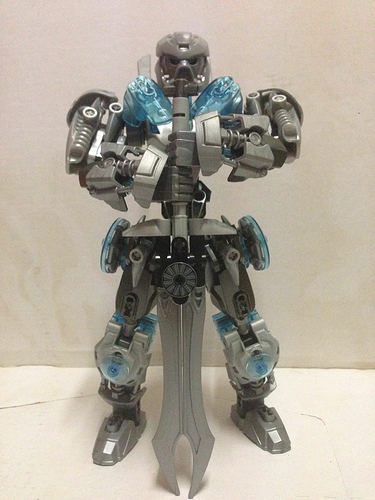 Not really a fair comparison as I made my Tahu taller but.