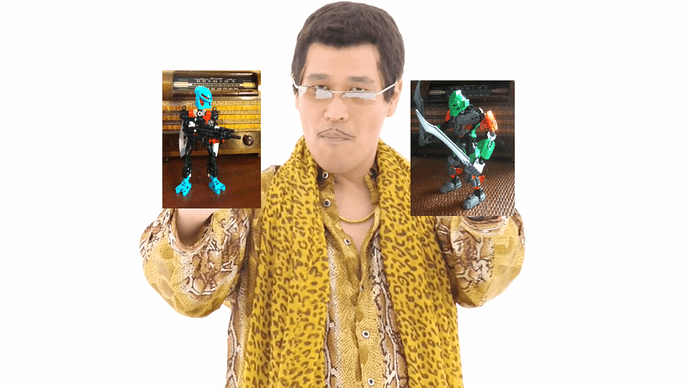 In 2011, when I joined the online Bionicle community, I needed an anonymous persona, hence Ranaki Pakewa. I didn't have much moccing skill, and I frankly didn't care too much, so G1 Ranaki was not much more than a simple Mata build.
A few years passed and my G1 collection was put into storage, without any way to access it.
Once G2 rolled around, I built a pseudo-self-moc to replace G1 Ranaki in his absence.
It was only a matter of time, once I had my old G1 collection back, before I would combine the utility of G2 with the likeness of G1…

While his colors and appearance closely resemble his G1 version, the actual build borrows greatly from his G2 version


The sword is a carry-over from his old titan form, just with less impressive wristguards


He still retains his old jetpack and shotgun from good ol' 2011

So, now it is your turn. Comment and Critique!