Due to the limited variety of sand green bionicle parts, MOCs for the g1 Artakha canonization contest are allowed to be any shade of green. To help people envision what the MOC might look like when canonized, I've decided to digitally recolor some MOCs.
Here is a MOC by @Solaris_Magnus: Artakha - The Creator (Canon Contest #2: Meet the Maker)
And here is my recolored version: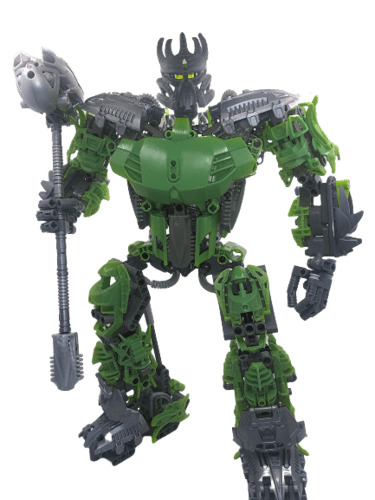 I hope this helps! If so, should I post more recolors?