So If you've been active around the HSH: Project message PM you probably have noticed I'm a novice game developer.
Forget that. There is no HSH. You didn't see nothin. Nothin at all.
So here's a topic for my game called Refuge.
Concept: An RPG that takes place on a citadel-B5 type station. It takes fantasy staples such as elves, dwarves, etc. and it puts them in a sci-fi setting.
Thats the basic "close enough for politics" idea. But there is more ya see.
This takes place on a space station of quite unreal size. If you have played Mass effect (the first game especially) you know that the citadel from that game is HUGE. Well the station (also the namesake for the game) dwarfs that.
On this station there are many qroups plotting, scheming, working together, working against each other, all living aboard this station.
Here's a few factions:
Humanity (If you can come up with a better name I'd be a very happy Xevy): They are basically what you would probably expect from the precedent placed by prior fiction. They are a prosperous species that has out it's (arguably grubby) fingers in most operations on the station. In general they are pretty neutral as far as morality is concerned. whether they are the good guys is usually pretty situational. Rarely are they outright greedy but they are certainly opportunistic. They are pretty industrious and their modules on Refuge reflect this by having a very mechanical and industrial (though not sooty or dirty like a cyberpunk style industrial area would be) look to them.
Elves: While Humanity can be considered "neutral", The elves define the term. They only involve themselves with situations that directly affect their affairs. They like nature and their modules usually reflect this. While one can easily find their modules find the Elves themselves in an adventure in itself. (Even if you're character is a Elf they will have the same trouble because they aren't "insiders")
Dwarves: Dwarves are a very industrial worker faction. They have a no nonsense attitude and will often be very blunt about their ideas. They have huge bays where they pull in asteroids to mine for resources. Most of their architecture and equipment is very heavy but also very powerful. Most of their equipment also conveys a miner/construction theme. Instead of separated military and civilian occupations most Dwarves over the age of 23 (Dwarves mature slower than humans) are a part of the reserve. Dwarves are also very loyal to their Clans and will defend clan honor to the death. (Remember when I asked for Dwarf clan names? this is why). HSH REFERENCE SUCCESSFULLY REMOVED MOVE ON WITH YOUR LIVES
Orcs: Orcs in my universe are a synthesis of the "Thug" and "mistreated citizen" tropes frequently used for them. They are the decendants of modified elves created by the Bales (To be described eventually). After the bale war they have tried to enter society by brute force. (I actually intend on creating some humorous historical entries on this). Eventually after several unsuccessful tries they attempted to gain entrance semi-peacefully. Now they insist the rest of the species treat them worse (They consider themselves "Low opportunity people" when in truth they are "Low responsibility people"). They frequently demand more aid to be spent on their poor (and kinda lazy) citizens. the only work that most Orcs are willing to do is the violent kind. This is a bit of a problem since not everyone can afford (or they simply don't want) a personal bodyguard.
Trogs: They are a bigger and dumber sub-species of Orc.
Trolls: The are a Smaller and smarter sub-species of Orc. They tend to be manipulative of others.
Goblins: The goblims are the epitome of "grubby merchants". They aren't liars but they are not going to tell you the whole truth if they can make a profit. They tend to be experts at obtaining rare items. You may pay more if you deal with goblin merchants but you will tend to get a rarer or better quality item. They have a habit of showing their wealth. If they have a nice jacket or a solid gold tooth you better believe they will wear it.Goblin society is based entirely off of how much wealth a goblin has obtained. If you wanna steal from the goblins you may wanna think twice because their Hobgoblin guards wont take to kindly to your activity.
+more
They all have a representative that is part of Refuge Council. That's the ruling body that makes decisions about the station. This station is quite important in the eyes of most factions in the universe.
So this brings me to the most important thingy of this whole topic:
I NEED ideas.
Wanna help me fix that mighty need?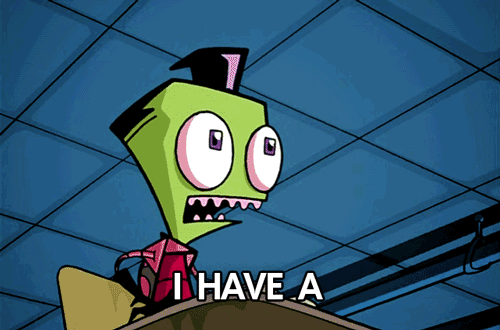 Edit: now uploaded where non-masters will see...
I hope it's worth it.