This was an excellent episode, so worth the wait.
Maybe squid launchers will be appreciated now.
that was incredible
never before has something using a text to speech program had me with so much emotion
Our orange overlord knows how to make a good speech.
Also, try and spot me in it : P (I'm a moc, not a person [obviously])
Indeed; I think we can all agree that Orange's concerns about his ability to convey emotion through text-to-speech can now be laid to rest. Truly a powerful piece of media, and it's great to also see recognition of the fact that just because something has serious moments doesn't mean it can't also be lighthearted.
---
Also, someone correct me if I'm wrong but wasn't Gali in the first reviving Bionicle (albeit briefly and in a non-speaking role)? So it's unlikely that "she" refers to her…
SuddenlyOranges has confirmed that that wasn't Gali.
So who was it? sp00ky skeltal clone?
I guess. It's just not Gali.
Who knows? Maybe we'll find out who "she"is in a sequel. I've seen that other people have started on a video game or something similar, so we could get more Reviving Bionicle in the future.
One fan is working on a Video-Game (which will be released next week)
And another is working on a comic.
I couldn't stop laughing when I saw Tahu "impersonating" protector of fire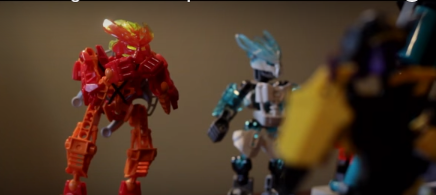 And I just love how Tahu just snaps under the pressure and blows his cover even though the heroes were clearly fooled
Guys! Guys!
Our orange overlord has confirmed the Halloween special to be
###Canon.
It takes place AFTER episode 5 (which is why Takanuva is so glum), and potato and the good guys are trying to communicate with a dead spirit.
<a href="http://revivingbionicle.tumblr.com/post/136659625894/■■■■■■■■■■■■■■■■■■■■■■■■■■■■■■■■■■■■■■■■■■■■■■■■■■■■■■■■■■■■■■■■■■■■■■■■■■■■■■■■■■■■■■■■■■■■■■■■■■■■■■■■■■■■■■■■■■■■■■■■■■■■■■■■ async ■■■■■■■■■■■■■■■■■■■■■■■■■■■■■■■■■■■■■■■■■■■■■■■■■■■■■■■>
What do you guys think the trans. Green Stud on Evo's body is supposed to be?
I really should watch this.
Huh…
If the clues he's given us are true, then yes.
"Hey! Australian! Boomerangs suck! Feet are better!"
"I find that incredibly offensive!"
I laughed so hard at that part I don't even know why!