Discuss your favorite mechanical friends from all of media here.

I used to draw a lot of robots back when I was a little idiot. Cute little peeps.
now we have to prepare for the artificial intelligence onslaught
Any who, Robots are pretty sick.
Favorite is Mega Man. Super Fighting Robot!
The best robot I can think of…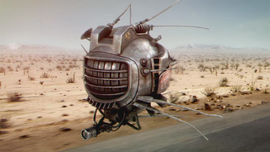 But only if the creator implements it, and pretty much none of them do. Think of how easily the Terminator and Matrix could have been avoided.
*High-five through screen.
OH MY GOSH… WHERE DO I EVEN BEGIN?
There are so many robots and androids and stuff out there that umm…
XJ9
Robot Boy
Mega Man
All the Bonkles
Johnny 5
EVA unit-01
Astro Boy
Gurren Lagann
Cyber End Dragon (it's type is machine, it counts)
And these are some of my favorites that I can name off the top of my head right now.
If I had to pick a favorite out what I have presented so far, it would have to be…I have no idea. I HAVE TOO MANY FAVORITES!
this and k9
Orbot and Cubot! My boys!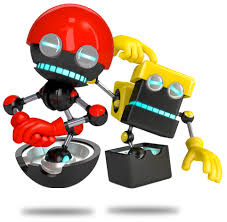 Can anyone guess who my favorite Robot from all of media is?
It really isn't that Obvious. I bet it would take 3 Sherlock Holmeseses to figure it out.
You'd have to know a lot about me, ya know, Plural, to even make your first guess.
Okay, does anyone know?
(cough, cough) C3PO (cough, cough).
Nah, man. My favorite robot is Skippy the Jedi Droid…
hm
alright
I have a thing for artificial persons made of metal
ofcourse
Many TV shows feature the prospect. It's quite nice
GNK droids
K-9
Cybermen
And…
SUPAH FIGHTING ROBOT!!!
MEGA MAN!
I'm surpirsed no one has said r-2. He's not my favorite though my favorite is ultron.
Marvin the chronically depressed robot.
I'm guessing kung fu cyborgs don't count, do they?
My Favourite are
Legion from Mass Effect
Raiden from Metal Gear
IG Assassin Droids
Viktor from League of Legends
Brian the Confused.com Bot
Gengi from Overwatch
######*IG-88 Assassin Droids