I said in my first post I would remake this in LDD. I put it on the back burner and now I can't update my previous post. I made huge upgrades and now it actually looks like Samus!


The only thing I wish I did was make the gun arm bigger but this looks like an entirely different MOC now so I guess mission accomplished.
[UPDATE] Here is a pic of the current version: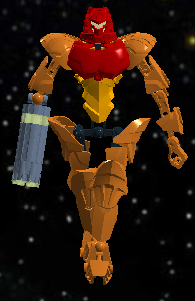 I made the gun arm longer and fixed the legs to look more accurate. I also added studs to the gun so it can shoot… but not really because the build makes it impossible to fire… Take that as you will.