Oh.
okay
I actually really like it! good job!
I wouldn't want to sit on his lap.
It's not too shabby, although I can't help but notice he has five abs.
FINALLY! Someone else notices! I think Hugh really only has five, look at the original picture: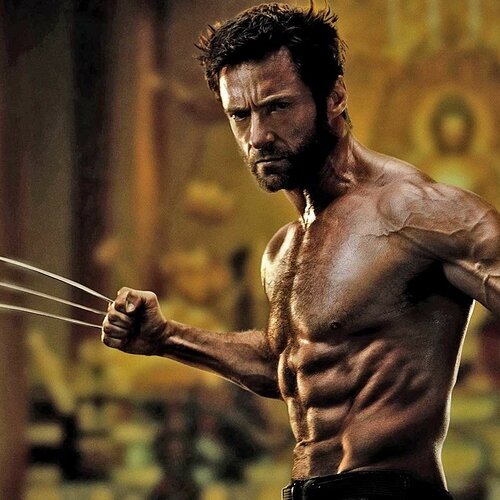 Either that or the angle makes them blend together.
OH NO YOU'RE RIGHT!!!
Looks pretty good, by the way. Although, the face seems a bit off. It might be the proportions. Maybe you could try lowering the mouth
Looking at it again, I think I did his nose too small.