<img src="/uploads/db5640/original/3X/a/4/a44132c35487c0114cbc2e8b5edd460833395887.jpg" width="690" height="388"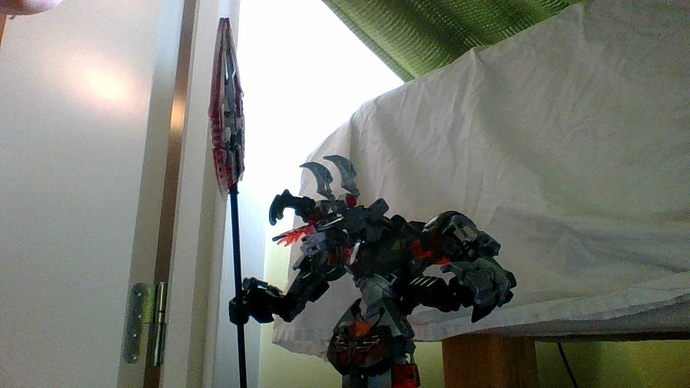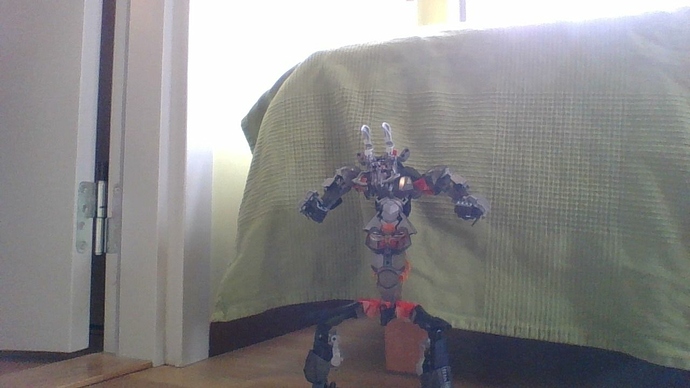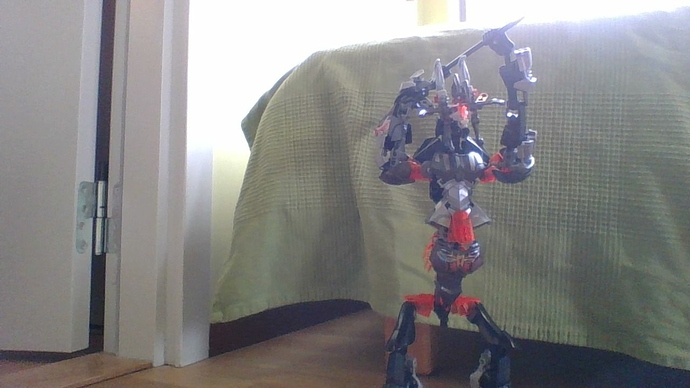 >
He is a fire breading demon with the axe of despair!
Edited for Double Post.
~Chronicler
He is pretty good. But why is his torso sooooo long?
Cool! Torso is a bit long, but this MOC is still a-ok in my books
Pretty cool.
The torso is too long.
The MoC is so far away.
It looks interesting.
Toast demon, demon of toast.
/s
Looks a bit weird, need some more/better pics if I want to properly comment on it.
Looks like your on the right path to make something great
I bulked up the torso a bit.
And changed the head up a bit and the axe.
And please don't comlain about the tall body cause it is a self moc after all.
Reminds me of something from Dark Souls. Though right now the only complaint I have is the limbs are a little spindly. I like the structuring of the torso though.
I got more of a dragon centaur feel. still its good
You nailed the demon aesthetic, but the torso is waaaaaay too long.
I like how you used the exo force head.
The torso build is fine, but the limb are lengthy.
Someone can't torso well.
a waist
the elongation of the torso
just for waist articulation?
Well if you made the limbs a bit longer, it would look better. But right now it looks a bit odd.
waist looks pose-able in multiple areas, but I agree on having the limbs extended and/or bulked a little bit more.
allright by removing a couple of pieces I made him a lot shorter and I kept the back and waste articilation and fully armored the back of the legs.

And he is better on crouching now.
---
Edited for double-post. Please familiarize yourself with the site rules if you haven't done so already. Thanks. --John Crichton