It's so sad

I want to hug it
After the great collapsening that happened when my computer died, all of my 'lil icon thingimies dissapeeered and my third moniter also doesn't work.


At least my background is fantastic, wouldn't you agree @Calebmar12…
I think its a silly desktop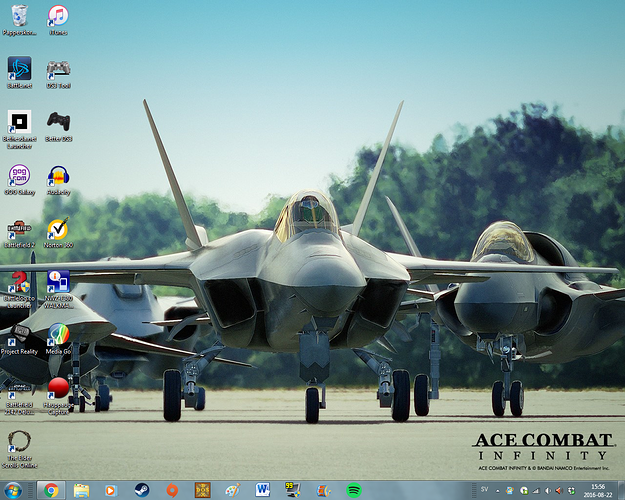 I usually switch the background wallpaper once in a while, but for some reason I haven't done that in ages.
Windows Movie Maker
Windows Media Player
Paint
iTunes
Norton
ew
At least you're using Chrome and not IE.
Norton I'm actually no longer subscribed to because it's awful and expensive, but for some reason the icon is still there.
Not sure what's wrong with iTunes, but as for the rest it's either because I can't afford the good stuff or are not aware of any better free alternatives (I know there is a free program that's supposedly better than Paint, but I never got that to work properly so I went back to Paint for the time being).
Agree[quote="LokaCola, post:322, topic:4115"]
awful
[/quote]
In my experience it does it's job pretty decently
(unless you also have McAfee installed, having both will pretty much kill your computer)
Eh, to each their own
You have the best desktop ever.
How do I make mine like yours?
/s
This post was flagged by the community and is temporarily hidden.