It certainly was.
(Ojutai was better XP)
I like that desktop, I like it a lot.
I do as well (I found it on Deviantart)
but I am thinking of changing it
since it is being stretched a small bit
---
also I trying to find a way of hiding the dang Recycling Bin
Current phone background: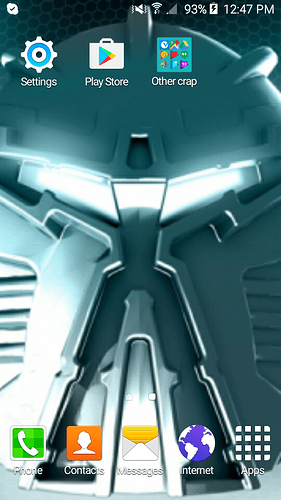 It's okay, I might change it soon. Maybe something in memory of G2.
I got a whole bunch of 403 forbidden errors trying to post this, this is not good

My favorite thing here is how your phone is organized, you have "settings," "Google Play," and then "other crap." So great. I love it.
I screen capped the second page of apps because the first one actually has useful stuff on it and it was hard to see my background, but yeah, any pre-installed stuff I don't really use (and Vessel apparently) is condemned to the crap folder.

Woo, I'm so basic. I took that picture though.

My desktop is literally just the stock windows 10 background with some essential programs, steam, a few games, OBS, Nvidia graphics ctrl panel, and a bunch of folders full of mods game ROMs for emulators and photos.
I might take a picture later
My current desktop is an amazing image that someone on the boards (I forget who) made a while back…Idk why, but I laugh at it every time I start up my laptop.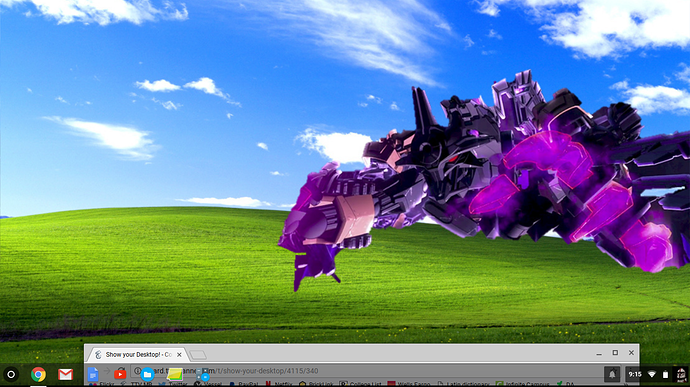 No, it doesn't take much effort to make me laugh.
"THE HILLS ARE ALIVE, WITH THE SOUND OF SHADOWS!!!"