A WIP I started this week, for a Lego CCBS figure build based around the Biblical Armor of God.
Now I just need to design the figure…lol

It will essentially be a complete re-imagining of my Sora Zenjin into a more warrior form, possibly based around a Roman soldier or a knight.
The sword is a little bit more complicated build as it involve placing the flat sides of two pieces against each other.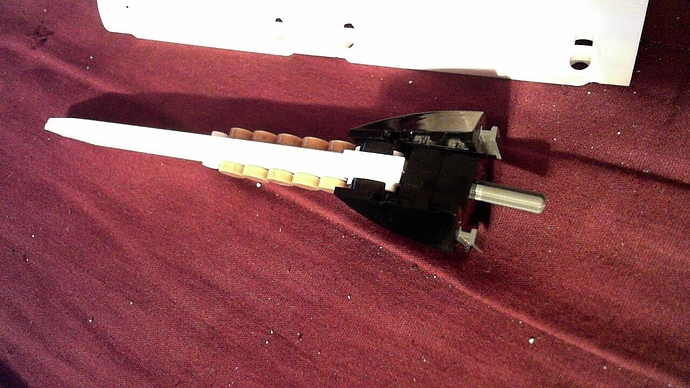 The previous version of Sora Zenjin
The shield is inspired by Poharu's Saikyo Heishi MOC