Can you direct me to where you see all these mocs, I need to be in that loop
you can always try and make G2 Tahu and Narmoto as well. I'm just saying
[SWB 161] Remnants of the Past
ooh very interesting. The way you built the little scene is pretty nice as well.
Chima throwback. I dig it.
RIP tahu & takua has theme restrictions. I was gonna make some of ur stuff with pick a brick if I could have cos they so good.
I'm guessing more Sokoda lore? Either way, it looks sick. I love the build for the stop sign lookin thing and the little drone.
Yep more Sokoda lore!
[SWB 162] TY-4N
All pieces used come in these colors, the one decal is custom!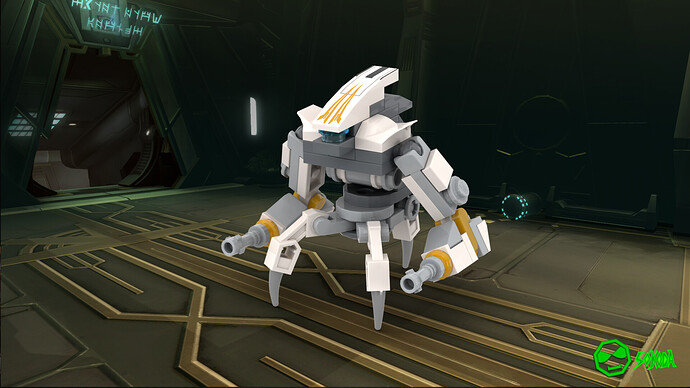 ooh looks cool! I like that color scheme.
Kopaka x Tahu shippers be like: