Very creepy. I like the exposed gears and the spikes.
Hi everyone, as teased on the 200th build, I built one of the previous models with physical pieces:
I added some photos of the physical build to the post. You can expand it at the bottom, if you're interested in seeing them
[SWB 202] Space Police Mini Robot
All pieces used come in these colors.
This is a revamp of set 1969: Space Police Mini Robot from 1993.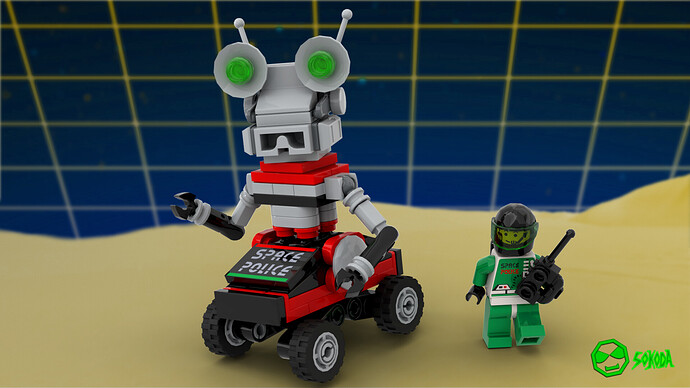 Ah very nice! It's got the retro space look to it
[SWB 203] Bone Warrior Mech Racer
Another thing from Dragons Rising I saw and immediately wanted to build. Now I finally got around to it.
Wanted to go a bit for a mix of accuracy to the show and making it a similar build to the Soras Mech-Bike set.
All pieces used come in these colors, but I made a whole bunch of custom decals.
Also some more pictures of this one because it has a lot to show and I really like how it turned out:
Looks cool! The details and spiky elements are really nice.
[SWB 204] Into the Flames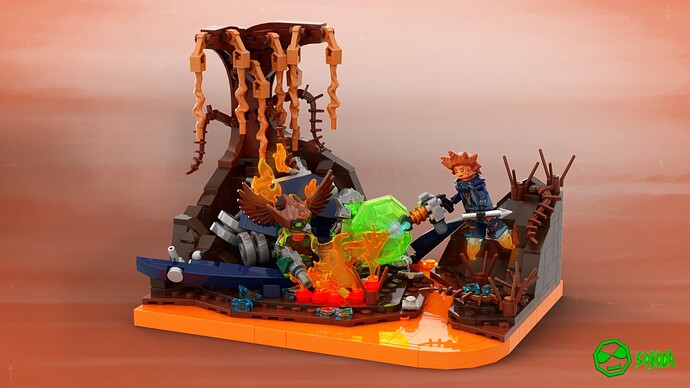 Added photos for another physical weekly build recreation.
This time it's [SWB 195] Pewku
Check it out!
[SWB 205] Thunder Fury
All pieces used come in these colors!
Since this was the last of the OG four Exo-Force Mechs, I wanted to do a little group render
Very cool mini-mech design! Seems like a pretty good downsizing of the original build.
a world in which both sokoda and ghid are real is a terrible thing to behold