"Go my sons, use the shadows, and keep my brother asleep"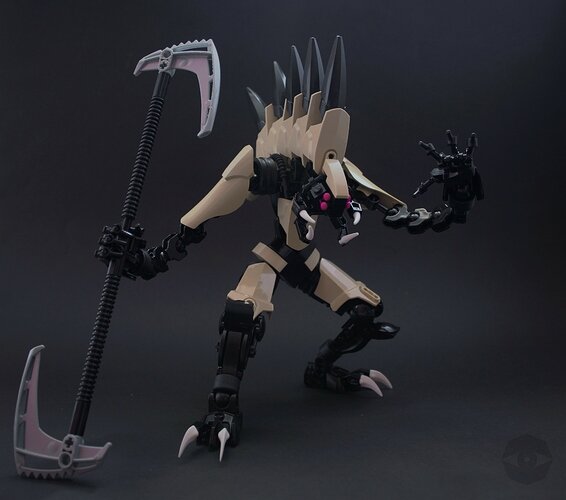 All Rahkshi from the collabs so far are here:
Sons of Makuta
His top is a bit too Mohawk like in my opinion
Oh no, Rhakshi MOC apocalypse again…
Great job this looks scary and Oh my that head!
Wow! Great as ever! The way the rare pieces in that color are used is just phenomenal!
Do the MOCists of this projects coordinate, and is so, how?
Some guy called The Eye coordinates them
I like it a lot, but why is the back so tall?
because i made it in one night and didnt have any smaller shells

You do an incredible job with the silhouette.
How good of a chance do you think someone would have of helping out if they joined Flickr in a few months?
I'm interested in doing this, but I don't have Flickr…
The eye is extremely selective with who they choose for these collabs, and unfortunately there's no way of asking to join in. You just have to wait until they contact you
Why does this feel like the nefarious machinations of a cult…"The Eye" even sounds like a cult name.