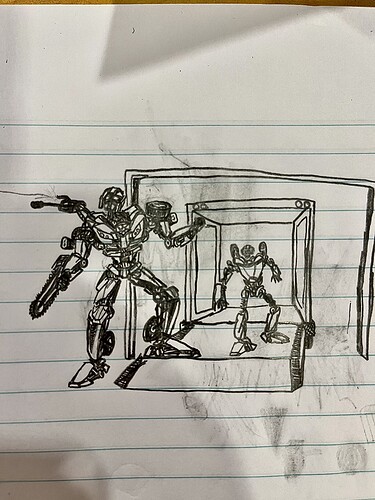 Just when people thought war crimes were the way to stop the problems of Decepticon invasions, someone had a different idea.
I thought I'd draw one of the Wreckers after seeing some concept art of them. I have a custom form of Arcee along for the ride in a special delivery for KSI's labs.
And a custom storage solution for armor, too!