Presenting Special Forces Skrall

The MOC is based on a Skrall in a comic panel from PaperCutz exclusive "All Our Sins Remebered" comic (seen below, furthest on the right). I wanted to keep to original as mush as possible all while trying to integrate it into the general Skrall design.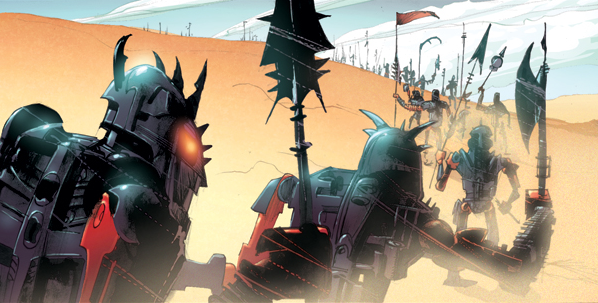 I also wanted to try to make it a "half titan" per say, with a more custom torso than standard Inika builds, but not crossing the line of full titan build. With some pretty generic limbs so it doesn't feel out of place next to Skrall, Stronius or Tuma.
The spear was probably the hardest part, as I again wanted to stick to the source material and make it seem like a weapon Skrall would use.
And of course as all 2009 based sets go, he has a thornax and game dial.