I know that this is a bit late, but for everyone who's into the show Super Science Friend, there's currently an even going on where you draw a character from the show every day for all of June. I'm doing it, and I hope some of you will join in with me. The character list can be found here.
Here are mine for the last four days, and to make sure I don't waste a ton of space in my sketchbook, I'm gonna put four days on one page.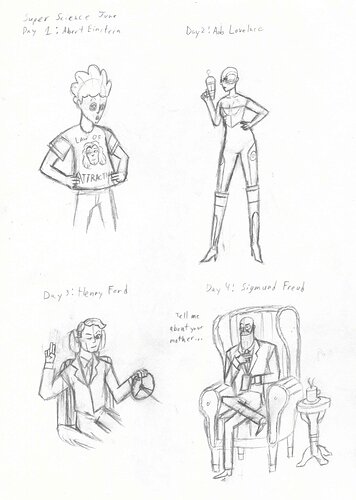 I really hope you guys do this along with me! It will be a lot of fun!