Another Wings of Fire character!
This time it's SwordTail the Silkwing!
Introduced in book 11.
If you haven't read the series, I still highly recommend it. It's one of the best book series I have read to date.
I tried to do a bit better on the black parts, but I'm not as proud of the legs.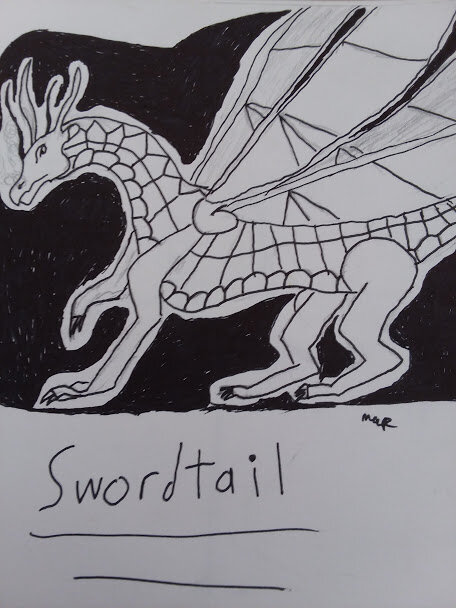 The wings and tail
are
actually cut off IRL.
Next time, I'll try for a full dragon.