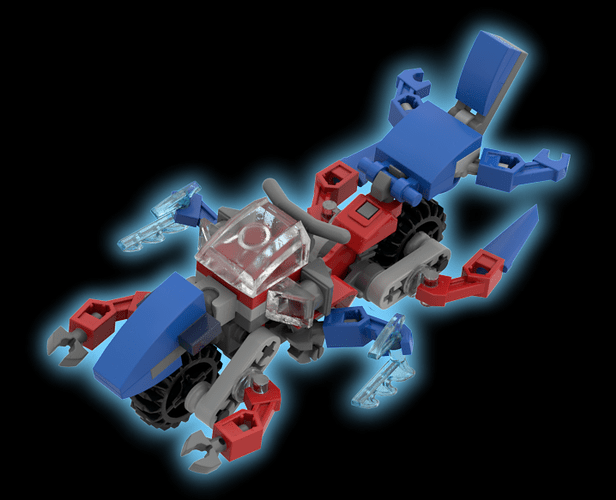 The Mokarr is a sentient motorcycle with organic components hailing from the GALIDOR line. The actual set was never released, save for a few extremely rare prototypes. It made only one appearance in the GALIDOR TV show, being discovered by Nick in Area 51 of all places.
I've never seen anyone make a minifigure-scaled Mokarr before, so I wanted to be the first. All of these pieces exist in the colors shown here, so eventually I'll part this out on BrickLink. Until then, I thought it would be fun to imitate the original render of the toy.
CC is always appreciated.