Hey, all! Are you tired of all the Hero Factory sets clogging store shelves? Well guess what: There's a new Constraction set in town. The ladies call him "Big T", but you can call him Tahu, Toa of Burning your Wallet. That's right, Tahu's back, and better than ever. For a low low price of 300 Widgets. You, too can own part of him. That's right, only part of him. A very small part. Like his little toe. Or a skin cell. Oh, wait, he doesn't have skin cells! Tahu has no need for your human skin! He's a Toa!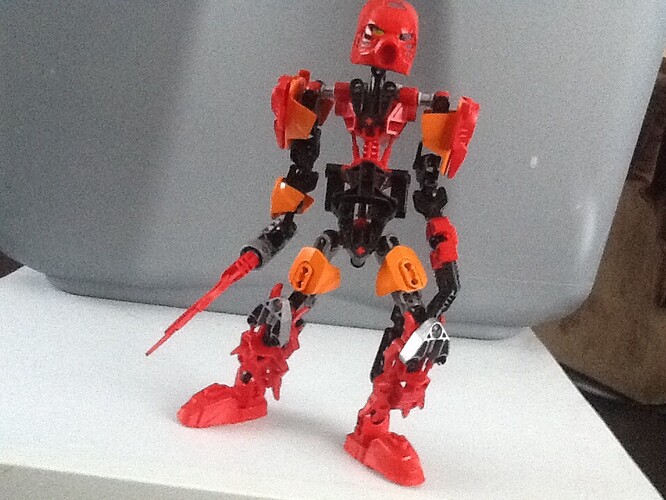 With over one points of articulation. This bad boy can get into pretty much any pose he dictates!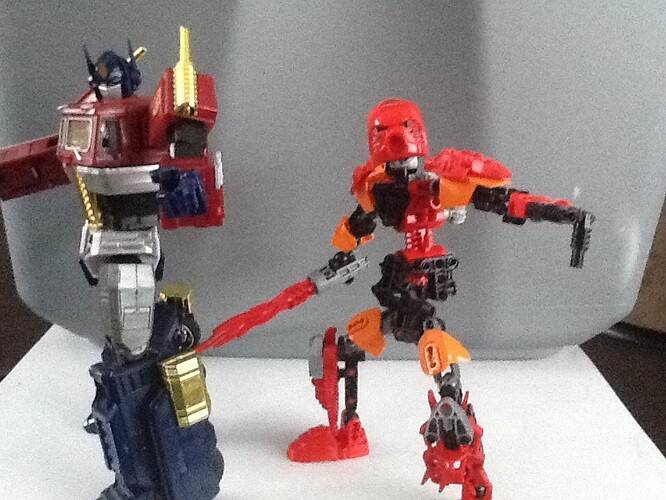 Like his homeboy, the OG Optimus Prime, Tahu, too can point dramatically at things. Usually, he points and laughs at those "Hero" Factory Scrubs. More like Zero Factory, am I right? NO! Because Zero is awesome! He and Tahu go clubbing on the weekends!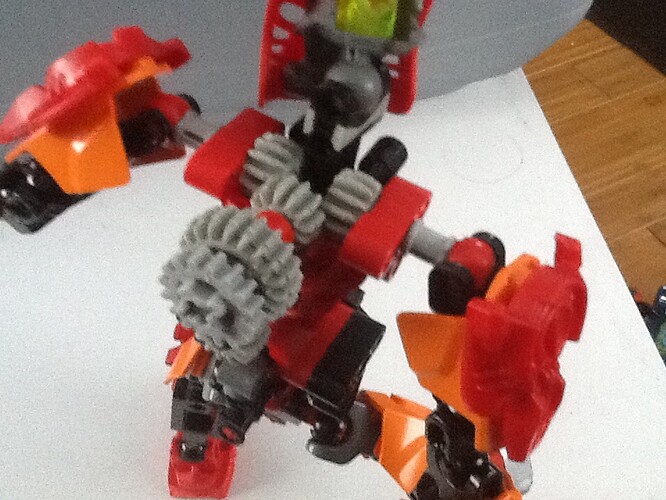 As you may or may not be able to clearly see, Tahu has a geared gimmick! And it can be turned off! No pose hinderances here! This guy's geared gimmick allows him to smack William Furno upside the head! Because knocking Kanohi off Rahi is so 2001.
Real Talk: I guess I ended up catching Omega Tahu fever. In fact, this MOC was going to have a huge Omega symbol on his back. I just couldn't figure out a way to implement it. That, and this is intended to be Tahu Mata with modernized articulation, similar to the Masterpiece Transformers line. I tried to adhere to the original design as closely as possible. I threw in some silver just in case I decided to upgrade it to Tahu Nuva. That, and they cover the obnoxious blue pins. Feel free to comment on things I can improve in this MOC. I plan on using it as the basis for future large scale MOCs.