A sketch I did of Tahu while waiting for life drawing to start this morning. I think it turned out alright overall, though the individual body parts don't look to great when separated from eachother. I tend to work best when focusing on just one body part. The mask / head stands out to me as being my least favourite part.
Anyway, here it is:
I also did a drawing of a 'blank' Toa Mata - how I imagine all the Mata look with all their defining armor removed. Kind of like a Hero Factory skeleton.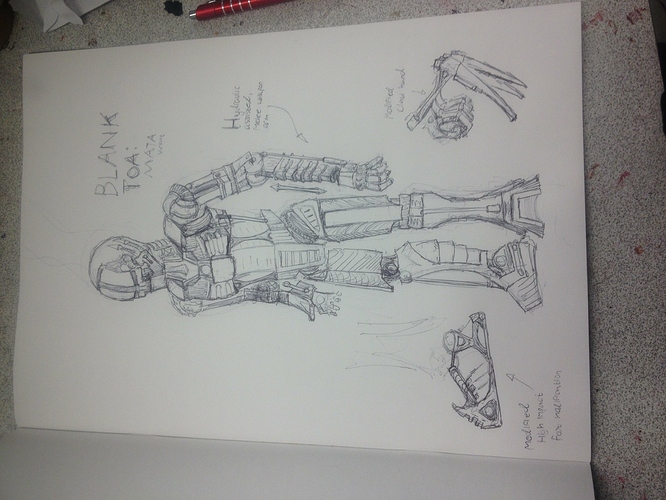 Just to confirm: The blank sketch is not intended to be the previously shown Tahu image without his armour - it is an entirely new interpretation of the original Mata design. They are only linked by the source material.