haha thats actually really clever? Quick question: How did you fit in the mixed eyes?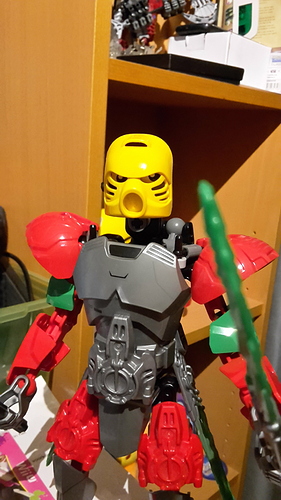 @KingBionicle274 scroll up
I must see more of this ham-ham! Oh wait, other thing in the picture…


This is just great. Everyone is seeing some mad stuff these days.
This MOC is so bad, the color scheme is just white, the proportions do not match and completely black eyes make it look like it has no soul… oh wait.
Jokes aside, this is what the real Hell looks like. What on Earth made you think this was a good idea? - I hate it. I really do. But I also love it.
This is both adorable and terrifying at the same time.
The strangest thing is that the Mixel eyes go well with the quasi-organic style of Hau Nuva…
took me sometime before I got the joke xD
Gali: Your Kanohi masks just arrived.
Tahu: "1-800 KANOHI"? They can't have my brand! I have special eyes…
Gali: Look… Look with your special eyes.
Tahu: MY BWRAHND!!
Has Tahu finally found the creature of FFFFFFFFFFFFIIIIIIIIIIIIIIIIIIRRRRRRRRRREEEEEEEEEE!?!?!?!?!?!?!?!?!?
tahu can now feel the POWEEEEEEEEEEEEEEEEEEEEER
It's neat, but it's also more or less the exact same thing as this in function.
checks
HOLY CRAP WHAT IS THIS?!?! WHO WOULD DO THIS?!! WHY!!???!
Wait, why are you guys looking that up in the first place?
Never ever look that up.
I got scars without even seeing it, just seeing what was most searched.
No, it's definitely that bad.
Oh my sweet summer child…