You wouldn't like Cronk when he's angry.
I don't even like him now!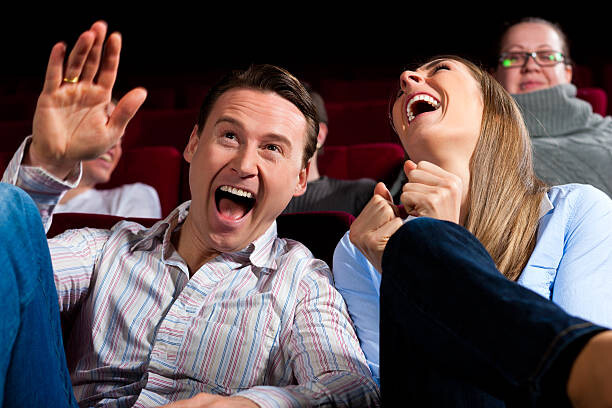 Chapter 4
–
You had to climb up the path at this point; it was simply too steep to conceivably walk up, and You didn't want to try stressing too many of the rules, lest The Chronicler be in pain and possibly blow up again. The Chronicler, noting everything occurring, didn't respond, simply floating next to You as the ascent continued.
Once You reached the lip of the path, the light was becoming so bright and resplendent that the Chronicler flew in front of you to cut off the gaze. He stayed there long enough for You to gain proper footing and then retracted, allowing You to be basked in the blinding presence of The One To Trust. Gold seemed as dirt and the sun a firefly; both specks of mud in the presence of diamonds.
There was a voice, the author of sweetness, which echoed across the light itself and thundered beyond the reaches of the sky. The Chronicler was shrouding his face in his arms to keep writing, lest he become overwhelmed by the majesty beaming through the air and fall in fealty. The One To Trust had two eyes perched atop a massive peak, only identifiable as his head, and even with this strange placement they glared downwards with such a masterful air that not even the air around him could stand to move in defiance of his will. Two more eyes appeared on the right side of his head, as if the pair cutting into your very being were doing an insufficient job.
This was all You could take in and process, because the next moment all You could see was the ground, as You had collapsed forwards in fealty to this strange entity's illustriousness. You could hear the writing hand of the Chronicler scratching away at his novel even while shielding himself.
"The stars and constellations are only as bright as the void is dark." The One To Trust spoke with the voice of sweetness, his words reflecting off of the light radiating from his frame. "I am at the mercy of the darkness of this world. Elsewhere I am brighter still."
"You have many places to go and many people to meet." He continued his elegant speech, the light obeying his whims and focusing brilliantly on You. "You must learn to trust them, and grow your soul when you meet them. Let them impact you with their livings, with their breathings and personalities. They live; let it change you, let that fact make you stronger than you could have ever been alone."
You looked up, feeling the pressure of the light relieving of the burdens of thought. All four of The One To Trust's eyes were set in a steady glare at the Chronicler. It was only for a tiny fraction of a second, but You could not be mistaken at what you saw. What did it mean? Was the Chronicler not falling before him irritating him?
"Down this hilltop you will go." The One To Trust swung a thin and elegant arm with a massive hand at the end towards a valley opposite of the path you had taken. "There you will meet the Sound of the Backwards Sun. Hear his story and fall into the eclipse. The Song of Rain waits beyond him."
"And because I trust you…" The One To Trust loomed overtop You, letting his glory seep through You and cause you to Glow with his effulgence. "My name is Ghid. You will not forget it."
And then he was gone. The luminous being had departed. He had been so hidden in the shadows of the light that, now that he was gone, You couldn't quite be sure he was actually gone or i he had simply turned the lights off. The Chronicler slowly rose, dusting himself off and looking down into the valley below. He never stopped writing.
Well, there was only one way to go. To lose all semblance or notion of reality in the eclipse.
---
"If you know the enemy and know yourself, your victory will not stand in doubt; if you know Heaven and know Earth, you may make your victory complete."
― Sun Tzu, The Art Of War
@Ghid what did we talk about making yourself a god?
That he has to if he doesn't want to be cancelled for proliferating misinformation.
Oh hey, it's me. I was wondering how you were going to introduce other characters, given the… unconventional nature of the story.
I don't recall this conversation
It helps that you freaks have weirdo names
@WINGER YOU WEREN'T SUPPOSED TO USE THE ANESTHETICS UNLESS THINGS GOT OUT OF HAND!
Gosh, I give him one Simple job, and he can't even do that right.
wait that wasn't steroids
You can just call me Atobe in the story btw
he would like that probobaly.
I do like illustrator. That reminds me, I have to download photoshop for school soon. Should be fun.
Oh dear
Welcome to the ever-enveloping world of graphic arts and expect to forget all of it in a year
Chapter 5
–
You descended the slope in a very non-specific manner, sometimes running to avoid tumbling out of control, sometimes sliding down the grey rock, all the while happy that You had pants and were not at risk of friction injuring You in the process. The Chronicler had no comments.
You looked up from the bottom of the incline, where the base of the River had met its end, tapering into a tiny point and rippling with minimal strength. Amidst the angular boulders and twisting River there was a large spherical object, illuminating the surrounding area yet darker than any void You had ever conceived. The faintest blue tint surrounded the center of the sphere, as if a cool comfort was making the dread of the nothingness more presentable.
"You did not come here on your own initiative." The object sounded, although it was hardly spoken. It was more like musical instrumentation contorted into the resemblance of speech. The emotional and intellectual intent of the message was conveyed easily enough. "No one ever does. So He sent you to destroy me."
"But you will not." The sphere seemed to grow more and more menacing as the ramble continued. "You will try to invert me, but this is the form I was meant to represent. So it is you who will conform to my standard, and is it you who will die. I am The Sound Of The Inverted Sun. I am SON∩S."
"Context." The Chronicler finally spoke, glancing up from his writing with an air as if he was retracting his spine to appear smaller. His attitude was one of mild irritation, so fear did not seem likely as a factor. "Nobody told You about what SON∩S was or wasn't, and this is hardly fair treatment. Provide some backstory and please try to make it interesting."
"This is your Chronicler?" SON∩S implied a skeptically raised eyebrow. "Why did it come with such an attitude? The other ones hardly spoke a word. They were content to die, but it seems almost… Rebellious to the concept. Its purpose is only to die when there is nothing left to write."
"I'm not half-living to be spoke to death by a confused nightlight." The Chronicler grumbled with a threatening anger, causing SON∩S to flush with a burning heat, raising the temperature of the air by several degrees. A clear display of zealous anger. "The Story I was written to pen will not halt progression simply because your overconfidence has darkened your reasoning. So let's get it over with, then; crush us with that powerful intellect."
The last sentence was an obvious jab, and for a moment SON∩S hesitated, unsure if displaying a fierce and fiery display was the correct response, or if attempted self control was the proper option. He eventually relented to the latter option, and sank back down to the earth.
"If you ever looked into the sky, the sun would become brilliantly obvious to you. A beacon to light the world and warm the universe. Yet I am not the sun. Those were the confines placed around me like a twisted prison of my mind, keeping me from the truth of who I am." SON∩S explained, looming above You with ominous intent. "I was inverted. I was soulless. But now I am perfected as who I truly am; sentient and intelligent. Alive."
The Chronicler gave something of a scoffing exhale, not bothering to look up as he copied this tirade down. You looked back to SON∩S, who waited for a competent answer.
"How do you know you're not inverted now?"
"I simply do." SON∩S mused. "I have recollections of feelings of this proper form since my creation and have acted in accordance with the facts as I have found them. The rules are a confine to keep me blind to the truth."
You looked at The Chronicler. In spite of not having a visible mouth, he gave You a knowledgeable smirk. The argument was obvious, and his presence inspired confidence. You had this.
"Who is he?" You swung one of the Arms out and pointed with the Fingers in the Hand on the Arm to The Chronicler, who jolted suddenly, hardly expecting to be considered in the conversation. "He is The Chronicler. Can he forget me and consider the boulders without ceasing to be?"
SON∩S seemed to know where this was going. "No, no expulsion of the rules he is constructed by will alter the inevitability of his pursuit leading to his demise. But he and I are different beings."
"Am I?" You protested further, stepping closer with a gentle pose as if to be offered as the delicate substitute for fortunes unpleasant. "My purpose is defined and unalterable. If I choose to break the rules - 'confines', if you must - I deny my purpose for being and I shun those who formed my being. The rules I follow for identity and purpose are hardly those of imprisonment and naivety; they define everything of who I am."
"But the rules hardly imply that you cannot change who you are to suit your inner perception of yourself." SON∩S retorted, the air growing colder.
"Yes. But the rules existing at all imply the fault is likely mine. Who wrote those rules? Can I walk over them so callously, knowing they have been upheld by undeniably better men than myself? And why write the rules, if the rules can change? If alteration is the rule, why would it be written?"
"The fault is yours," SON∩S hissed, "because you fail to grasp the time has differed. The authors of the rules had not considered their manipulation and restrictive nature, and being so blind to the light of myself they are hardly in a position to lecture me. This is who I am."
"This is who you think you are." You quickly replied. "Are you not at fault? Were the rules not in anticipation of this rebellion against design, and taken as a precaution of such occurrence?"
That seemed to be pushing things too far. SON∩S suddenly let out an awful conundrum of stringed instruments and attempted to descend on You, to swallow you whole inside the nothingness. The Chronicler grabbed You and swiftly dragged You backwards as SON∩S attempted his move.
"You gain nothing by violence." The Chronicler snapped. "You lose your argument that way."
"Insinuation! A foul attempt to drag my reasoning through the muddied waters of individual morality! This little rat implied my living should be discarded to follow outdated perceptions, made by individuals who care not for me!" SON∩S barked angrily.
You puzzled for a moment. Such convictions were strong, and this odd being seemed confident in living under a hypothetical scenario. There seemed to be no logical advantage which wouldn't lead to more fighting and possibly this story coming to an early end. But an attempt had to be made.
"What if you change your mind tomorrow?"
"What?" SON∩S slowly raised up from the ground. "If I change my mind?"
"Your being was decided on an opinion you formed at a specific point in time." You slowly stood, using The Chronicler's nervous hands for balance. "If that opinion changes, does it change who you are?"
SON∩S didn't respond, floating vacantly in the air. You took it as an invitation to continue. "I have two arms, two legs, two hands, two feet. I am capable of a set amount of actions and I have physical limits to my capability. These facts were not decided by me, and as facts they are not capable of being altered by my whims. I attempted to bypass them once, and…" You looked towards The Chronicler, who was too busy writing to look up, but his body language seemed to indicate he was paying attention. "I found out you can't rewrite reality. You are who you are; to the fullest extent you have to live with that."
"But they were misinformed." SON∩S replied, getting obviously uncomfortable with losing the argument. "They wrote these rules without consideration for my existence or my correct perception of myself. I know they are in error."
"If that rule can be disregarded, what else?" You retorted. "Is the sensation of life just an imagination? You cannot challenge the law in one aspect and not in others. Do I have four limbs or don't I? It isn't a matter of opinion, it's a fact. You are the Sun and no amount of posturing and pretending can alter that."
There was a hissing sound, like steam rising through a kettle, and the loose dust and dirt in the area began to gravitate towards SON∩S, and a deep rumbling rippled through the air. "I will not run from myself, from who I really am. But you will run from me or you will be destroyed."
"No!" You retorted, standing firm and clenching the Hands into Fists in protest. All was on the line. "You can't run from yourself! No matter how hard you try, calling yourself something different to satisfy your own imagination or insecurity won't change the facts! You my be convinced that this concept you formed about yourself is true above all else, but you've only convinced yourself to ignore reality!"
The Chronicler had crept up behind You during this tirade and attempt to drag You away by the shoulder, but You twisted out of his grip. "I know I can't convince you to surrender your lease on life, since becoming inverted has granted you some semblance of sapience, so I won't try to. But your attempts to deny my protest have all ended in violence, not because you are inclined to solve existential dilemma with antagonism, but because you risk losing the fantasy identity you have created for yourself. And if I am wrong, and the rules were only written as an attempt to confine, why does the world depend on the Sun?"
SON∩S gave no reply. With a weary sigh You turned around, intending to reascend the slope and inform The One To Trust that the attempts to speak to SON∩S had gone nowhere. But then the light suddenly dimmed, and as You turned around the spherical form of SON∩S grew very dark, and the light almost entirely disappeared. Yet the void inside the sphere was… Gone?
The brilliant explosion of light and heat that followed knocked You flat on the ground, and The Chronicler had to swoop in and shield You from the intensity of the Sun. It rose, slowly, from its former position, accelerating until it reached the sky, sending down beams of light in every direction and causing the slightest hint of hues to return to the grey and empty landscape.
The only indicator of the presence of SON∩S was a whispering musical sentence, carried over the rocks by the slightest breeze. The Chronicler gripped You by the shoulder and pointed towards the path, following the river to what was undoubtedly its source. "Let us depart. Your story has only just begun."
The rocks and trees and everywhere the light echoed, it carried this sound.
I cannot run from myself, for without it, who am I?
---
"Convince your enemy that he will gain very little by attacking you; this will diminish his enthusiasm."
― Sun Tzu, The Art Of War
There, hopefully a larger chapter will make up for how long it's been since there has been a chapter. My apologies; it's completely skipped my mind.
Also please someone critique the writing style so far I feel like it's either being overlooked or not being read
oh gosh golly it's been so long that I a) forgot what happened last time and b) actually decided to read the Art of War again
no, don't worry. I can't read and just like looking at the nice shapes of the chinese translations.