wait
as in Tui T Sutherland?
now that's cursed.
Look if rocket league actually had a gieco gecko topper that would be pretty sick.
Only a wee nibble! No full-on chewing. I'm not a heathen, after all

you will go to prison all the same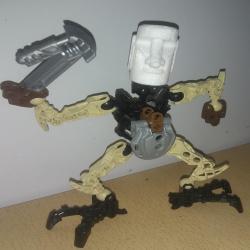 that's gotta be some major bad luck right there
Finally, a movie accurate Rahkshi
He looks like he's melting.
Rahkshi abuse: the worst crime of them all.