Hi I'm Mechronus, the guy who can't seem to not mention Nidhiki. Today I'm showing you a weird MOC, as less than a day ago this was a Toa Naho MOC. Nevertheless, I present to you now, Toa Dume:

As you can see, the color palette was based off of the original Turaga build:
As for the weapon, I'm torn between him using the Eruption Hammer:
(Which is shaped to look like a Gavel) or his Igneous Staff: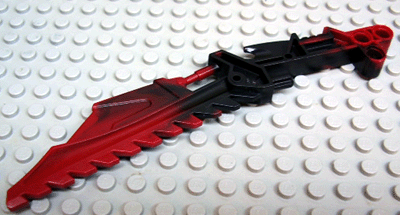 (
Stud.IO
can't model the marbling correctly so IRL shot)
He also has slight inspiration from Lord Vladek, as his torso and color scheme are mentioned for possible ideas.
The build tries to use pieces from 2004 to 2005 but the middle chest armor looked too good not to use.
Personally the hardest part of the build was making the limbs, as I haven't had much experience with that part of making MOCs.
Vanity Pics:
(Flame color came out lighter than expected)
Breakdown:
Size Comparison:
Great Kiril by Galva
Tell me what you think of the MOC below!