So it's time once again to present the MT member of the year award to the most deserving member in the entire board.
But first, a bit about this award and its namesake. The Ganondorf Flame Choke Award is named after…Ganondorf. It is presented each year to the member who best embodies the spirit of the Flame Choke. Only members who truly have a burning passion to smack their friends silly with a purple glowing punch of kindness and help their friends ascend towards enlightenment with a volcano kick of patience will qualify. So to that end…here is this year's winner.
This member has long been known for his outstanding accomplishments, his incredible desire to zap people with advice, and being generally well liked by the entire community. In the spirit of the name of the award, this member's general goodwill has even been likened to being throttled with helpfulness.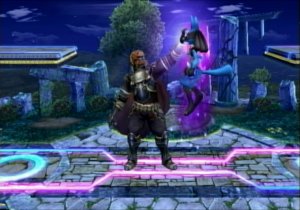 So to that end, I present the Ganondorf Flame Choke award to…
One Mr. @TeslaEffect
Congratulations on winning my personal award for member of the year.
(hopefully mods can present these things)
-MT