UPDATED VERSION: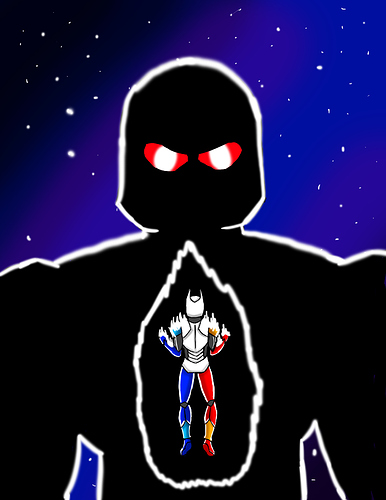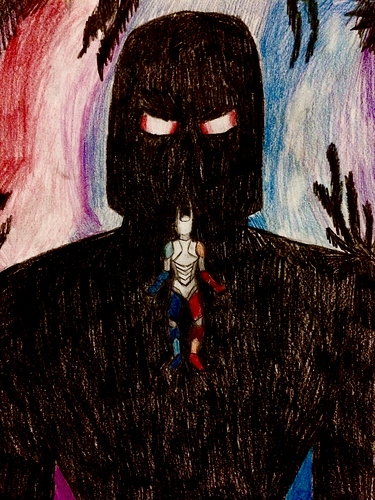 Suddenly, a chilling cold pierced the toa, the likes of which even Kopaka had never endured. An invisible, crushing force took hold of them, restraining them in place. They were not alone in the void. They felt a presence that seemed ancient, older than the great beings, maybe even as old as time itself. A towering, pitch black figure loomed ahead of them. "Go home, Toa," it said in a booming whisper.
"Your gods have no power here."
This was inspired by the latest Brainstorm episode, in which someone mentioned that they loved the idea of the Toa Nui fighting extra-dimensional cosmic beings. Maybe the above scene is a confrontation in the far future. Maybe it's an ominous vision they have if they try to look too far back in time with the Vahi. Who knows? Anyway, the towering behemoth could be G3's Mata Nui, or it could be something else. The Toa Nui is based on @FuegoDeCera's design.