The guardians are a team or warriors that are similar to the toa but have a lot less elemental power and instead rely on skill to get the job done. These are probably the same race/species as the skull villains, being simular in size and not toas.
---
Koiwa, Guardian of ice:

Alt version:
The alt is more akin to his original design: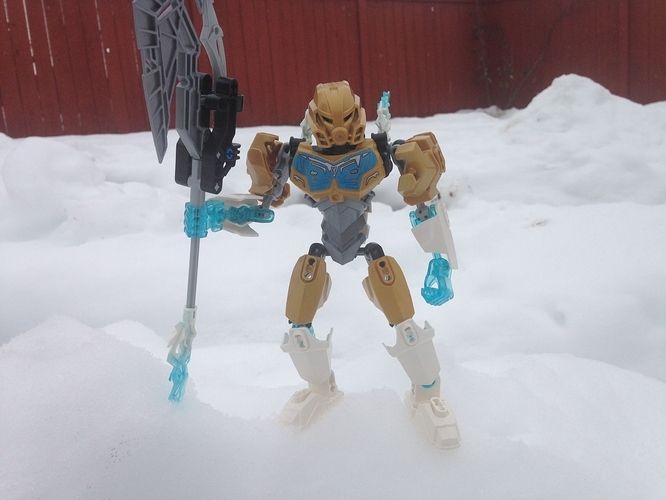 ---
Demus, guardian of jungle:

The wings are able to come off pretty easily and attach like the creatures.
---
Xeous, guardian of earth:

The sword is just invade fists and diplomacy doesn't work.
---
Rotus, guardian of fire:

Probably the most simple of them, but I do like the swords.
---
Unnamed guardian of water and stone:

I've shown these before, just minor updates on them, but I do need help on names for them.
Please feel free to critic and such.