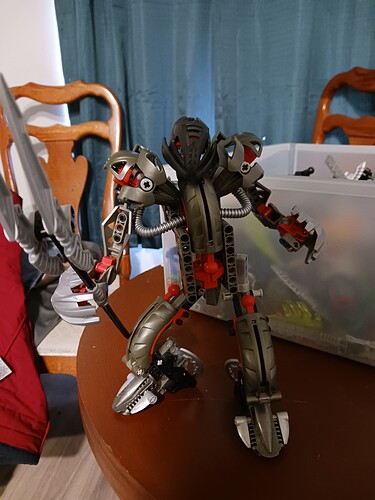 Finally found my holy grail of Bionicle. 42 bucks. The middle tube is a replacement but otherwise intact.
A very precious find indeed
Ah that's awesome
I have that set as well
Welcome to the Teridax-Owning Club, my friend… and for only 42 bucks?! That is an incredible deal, was it BrickLink or Ebay? I found mine for 50 on BrickLink and bought it the same day I saw it.
It was at a local third party LEGO store, of which I am a frequent customer. It was originally priced at 60. However, they had a 20% off deal and I used my punch card from previous purchases to get an extra 6 dollars off.
YES
Megatron has arrived!
Also got Thrash today
He's pretty cool
Do not look away, as you witness a king's revival!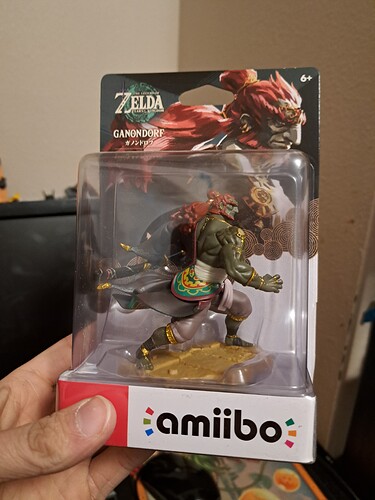 This guy looks amazing. So glad to finally have him. And he fits in great with the rest of my amiibo.

No idea how I'm gonna fit Deepcut in here when they eventually arive, but I'll cross that bridge when I get to it.
I got Legacy Evo Core Sludge, The Buzzworthy Troop Builder pack, a big Disney Comics hardcover book, Charlie Brown Christmas Tales DVD, Disney Hanchback 2-pack Blu-Ray, Disney Hercules DVD, The Goofy Movie DVD, and some Pixar movies (Toy Story Blu-Ray, Cars Trilogy DVD, Luca DVD, Turning Red DVD, and Elemental Blu-Ray)
A fellow disc collector I see
Impressive! I need to watch more classic movies…