The Loop RPG Signup/OOC discussion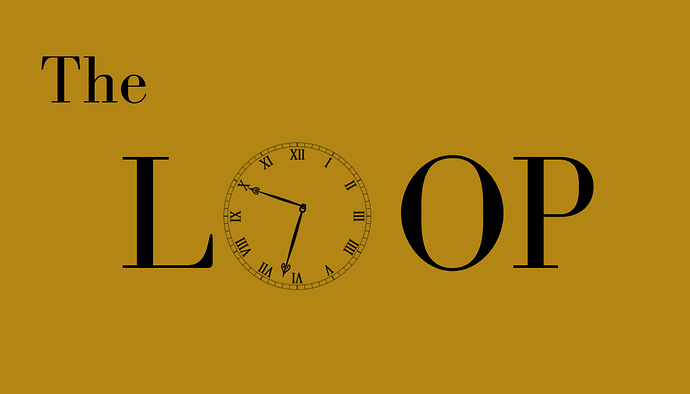 The date is February 16, 2978, and it has been the 16th of February for 3 days
Prompt:
You awake in your bed The clock on your left says it's 9:32 am. you can vaguely remember what happened last night, or did that happen? You risk a glance at your wrist on it are three lines, the Roman numeral for 3. Suddenly memories come flowing back to you. "I died." You manage to stutter out you aching body seems to confirm this. There's a letter stuck in the mail flap. You decide to open it, the letter reads "Meet me in the town square at 10:00 am if you want answers."
You decide to heed the letter's advice. You go to throw on your jumpsuit and affix a Mask to your face and prepare to leave. Upon opening your door you breathe in your mask filtering the polluted air of this floating city. Furthermore, you hear the sound of machinery whirring away and your fellow humans at work. You can't help but feel an overwhelming sense of Déjà vu as if you're trapped in a time loop that only you seem to be aware of.
Character creation formula
This is what you will need for each character
Name:
Age:
Gender:
Equipment/Tools/weapons: all characters must have a watch
Personality:
Appearance:
Occupation/Job:
Trivia:
Max number of players is seven
Max number of characters you can have is one.
Description:it has been many years since humanity left the surface of the earth to live in domed floating cities known as Sanctuary's. Unfortunately The knowledge to operate the advanced tech we used to keep the cities afloat has been lost to the past. Perpetually stuck in the steam age as they call it.
Something has been triggering Time to reset precisely on the 16th of February at 10:35 pm for who knows how long.
A mystery is brewing in Sikkerhed will you join?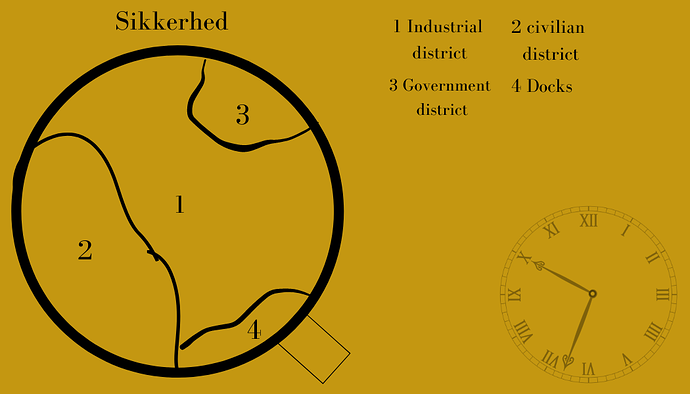 SPOILER ALERT: YOU WILL DIE A LOT.
Chapter 1: 9:32 am
Chapter 2: 10:35 pm
Chapter 3: Stopwatch
Chapter 4: Down the drain
chapter 5: Revelations
Chapter 6: II-XVI-MMCMLXXIX
Epilogue
All the standard RPG rules apply here.
Players:
Players post Chapter II