Hello again! I really appreciated your comments, and I tried to make a slimmer and greater version, being more set-like.
I also tried to cover the gaps on the back, making it more solid in a level of covering the bone pieces.
I made an European sword for him, but I removed the guard to be more katana-like.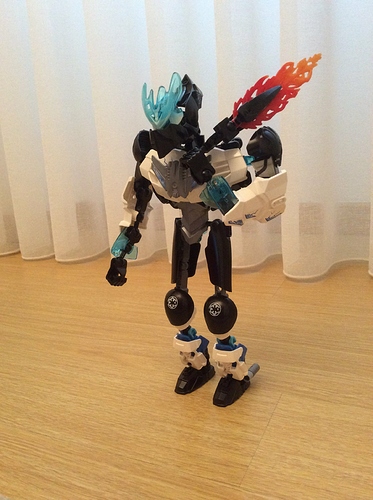 Thanks for the support!