Draw a Dinosaurs version of me, Please.
Any specific Dinosaur of preference?
I think he means the Puppetry Sitcom
Could you draw Tuma with a cape and crown?
With everything else in it, surprise me!

Two things: Me, optional, and the other, a horde of dragons fighting war planes, mandatory please.
Hear's my self MOC if you choose to draw me.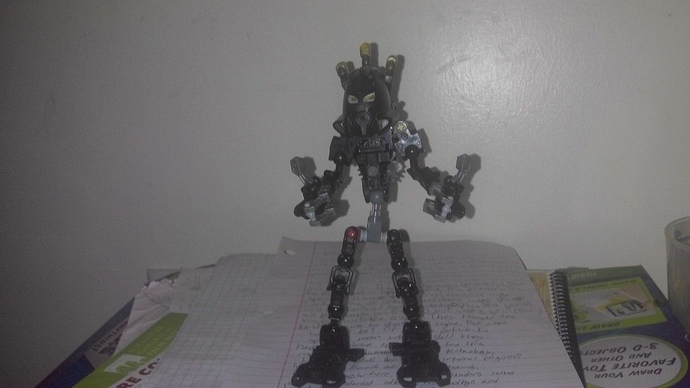 draw a ninja wearing a orange krana
Oh yes
could you draw this dude


He doesn't have any right eye in case you're wondering
Thanks! Also, tag people next time. Just hit the @ and names will come up.
I look so cute in this drawing.
Anything, right? Okay then Eternity from marvel wearing an ignika with SSJ3 hair
Okay, what about just drawing whatever you feel like, and put an ignika on it
I believe this is him.
If you need something to draw, a lobster of some kind would be cool, perhaps a royal one…