So a loooonng time ago I made the original, and like most creations I make (this probably applies to other people too) he slowly fell apart as I take parts from him for other mocs.
but when I joined the boards and when I took a picture of his still intact head for
@Asriel
to photoshop, I thought I needed to remake him. so here he is, and I am quite happy with how he turned out.
action shot


standing with weapons


front view


side view


back view


other side view


conquering a brick


close up


size comparison:


action shot No.2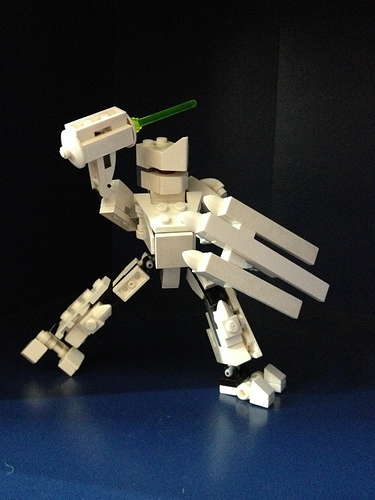 Update:
I gave him a rocket pack with wings.

If a lot of people ask I will post instructions on how to make this somewhere
Constructive criticism welcome and hope you enjoy!
Just now saw this was a MoC spotlight. I'm really happy and honored this was included as one!