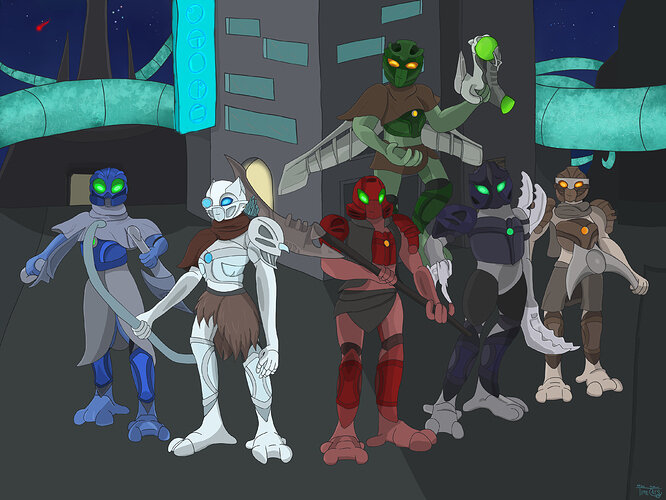 This is a piece of art I have done of my Bionicle Toa MOC Team the Toa Iylen. The designs are not ones I am sticking to as the second piece I am posting will show. The members of this team are Rayda Toa of Water, Atir Toa of Ice, Catten Toa of Fire, Kala Toa of Air, Xiar Toa of Earth, and Feyra Toa of Stone.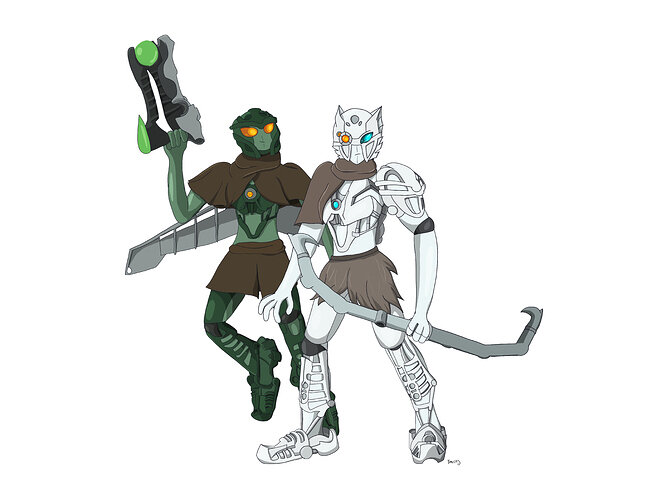 I am working on this piece of two members of a Toa Team I made called the Toa Iylen.
This is Kala the Toa Iylen of Air and Atir Toa Iylen of Ice.
I still have to add a few details in, but it's coming out well so far. These are closer to the design I am sticking with, though when I add more detail to this piece it will be more akin to the design.