If one is to make a moc based on a shark one might as well do the king of all sharks. This is a moc of a great white shark using only gen 1 pieces. I originally made another shark but it was tiny and was pridak if he was fully shark, but I wanted to make an even more impressive one.
It moves like a shark would and it is very stable.

I decided to use Brutaka's sword because it made it more menecing as well as I didn't want to hear it from others saying I used the same fins as @its_me_klc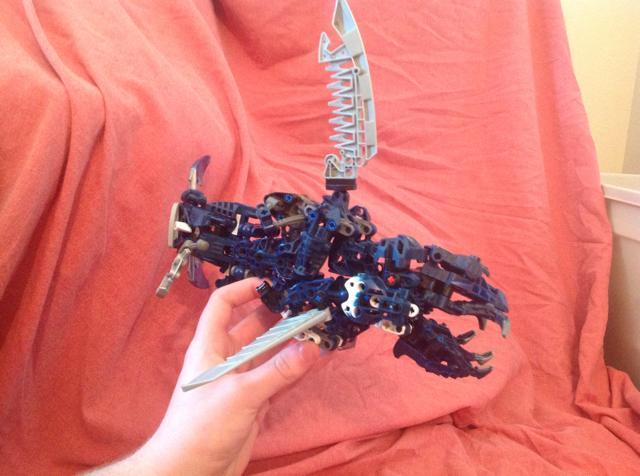 Here are some more pictures.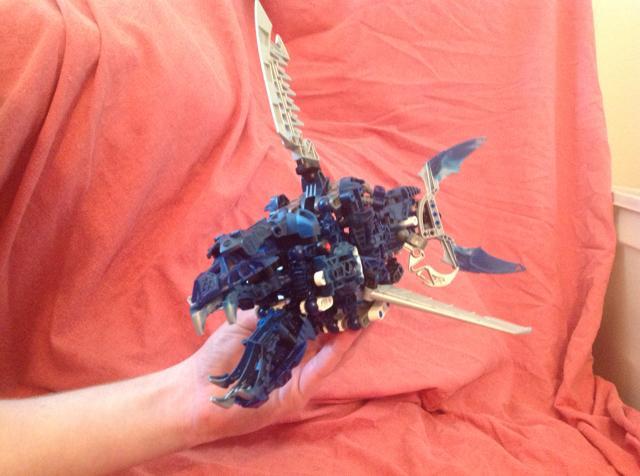 This is for you @Venom! I hope you like the Shark.