Hello! I'm here to share my 3D Toa Mata model!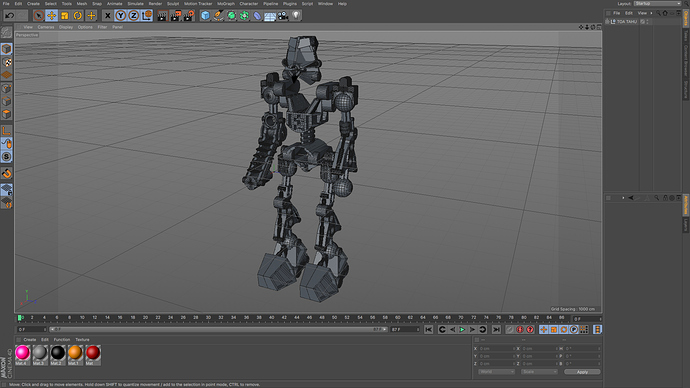 I started to make Tahu with my current pieces, since he uses the mata leg as an arm (less work to do

). Here is a rendered picture with colors: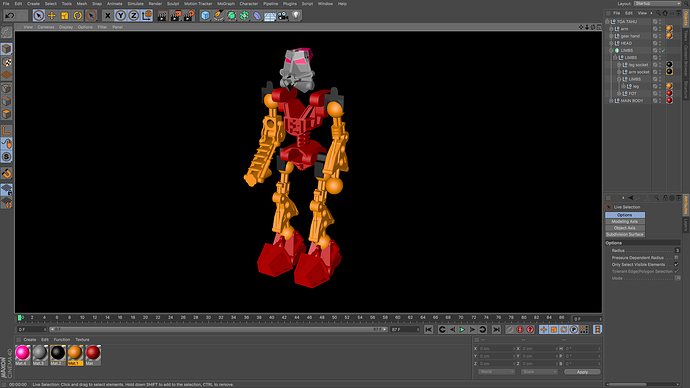 This model was made in Cinema 4D and took me around 10 hours to make. There is still a lot to work on, making new elements, like weapons, limbs, arm pieces and new ball sockets. There is also some existing details I'd like to improve on, like the back of the head
I have only used the program for a few days, and only have some experience from sketchup, so I'm not sure to model ball sockets, so all sockets in the current model is just placeholders. I also do not know how to model masks
, so I'll have to learn/figure that out.
I hope to be able to make the 6 toa mata in all their glory!
More pictures from differen angles can be found in this album!
Feedback is always appreciated, thanks for checking out my model!