Since I posted that old drawing of Tahu a few weeks ago, I thought I'd try my hand at drawing new stylized versions of the 6 Toa Mata,starting with the mistress of the deep herself, Gali, Toa Mata of Water.
Pardon the cruddy background, my light blue markers are going dry and hate coloring large spaces.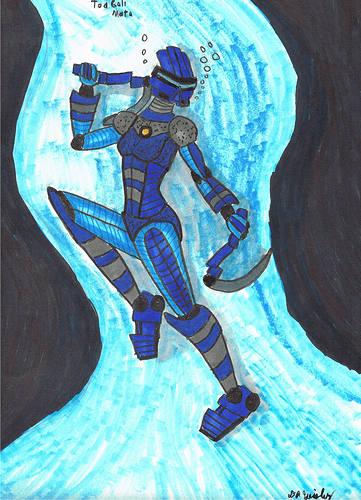 I purposely left out the eyes in the mask, to sort of give the sense of a vizor look to the mask. My idea is that the mask while on land, her 'goggles' would stay open, but would shut before she entered the water.
Kaukaus are a pain to draw at an angle…