Those familiar with my previous Mata revamps will be familiar with this design, but those who aren't, this is a chance to voice some feedback: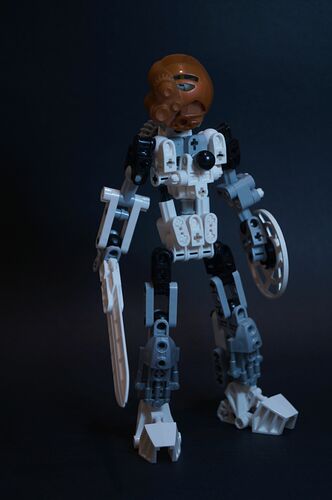 I've kept Kopaka's original shield, since it's small size, even on the original figure, made me think it was more of a targe (think, large buckler) than round-shield.
The gappy thighs can be rectified, but at the cost of some knee articulation.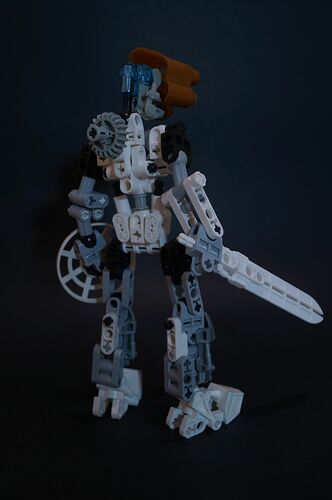 The design is rather flexible, featuring a double-jointed waist to mimic the accordion joint in the original Mata mould, and double-jointed shoulders. Beyond that, this design features standard ankle, wrist, neck, elbow and knee movement.
So far I have also constructed Gali, Tahu and Onua in this style:


So far as I know, this design is the most accurate and posable Mata revamp that does not feature modified parts.
Constructive criticism welcome, though keep in mind that my goal was to replicate a G1 style, not build human-accurate representations of the characters.