As the title says, this is a Nuparu revamp! This is what I imagine Nuparu could have looked like more based on his matoran form, rather than his Inika/Mahri form. I tried to focuse on orange and gray as the primary colors, rather than orange and black.
I wanted to make something larger than a regular Toa, since I'm really tierd of making regular sized Toa. I also try for the most part to use early gen1 parts or throwbot parts, since those are the best looking in my opinion.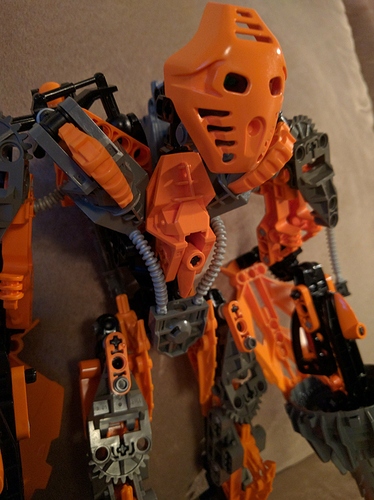 So what do you think? Any feedback is appreciated feedback!


More pictures can be found here