In 2001 we were introduced to the Mata Nui and Makuta stones in the Legend of Mata Nui, as well as the six Toa stones. These Toa stones don't have faces. So I've drawn what I think they might have looked like if their masks had been drawn in that tribal style.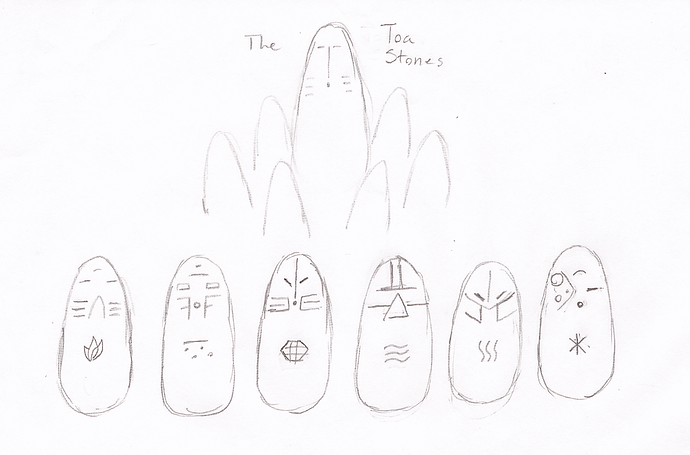 ---
---
I was also trying to make the Nuva symbols represent something in nature so…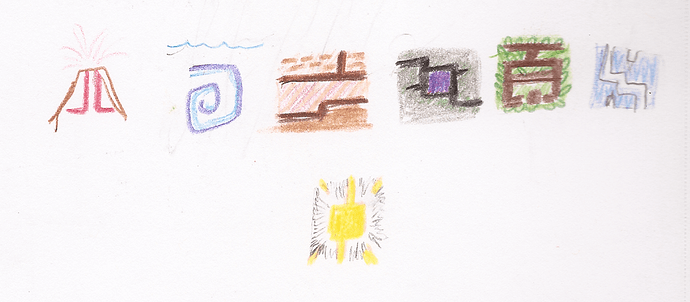 Tahu's is a volcano.
Gali's represents the ocean.
Pohatu's is suppose to be rock layers.
Onua's is a rock with an amethyst geode inside.
(I'm at a loss with Lewa's)
Kopaka is icicles (sort-of)
And Takanuva's is a sun beam.