I've been working on this project for a while now, and have decided to ask you guys for some advice on it. I have a design for an armour-skirt made of the 08 shield pieces (the same as the one on his arm), but my main issue is that it kind of feels like the body is a little bit long for the legs. Next to Kopaka, he might even be too tall (His offical combiner's shortness is something I tried to fix), and if the average (I would assume Metru) Toa is six feet tall, he is definitely over 9 feet now
. Sorry about the subpar pictures, I took them in a rush.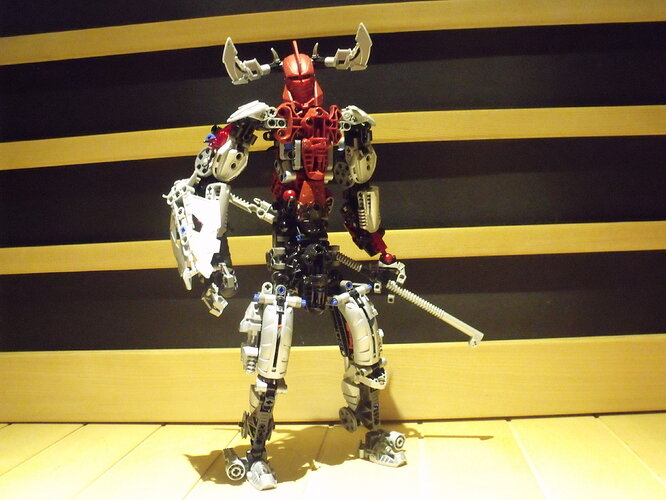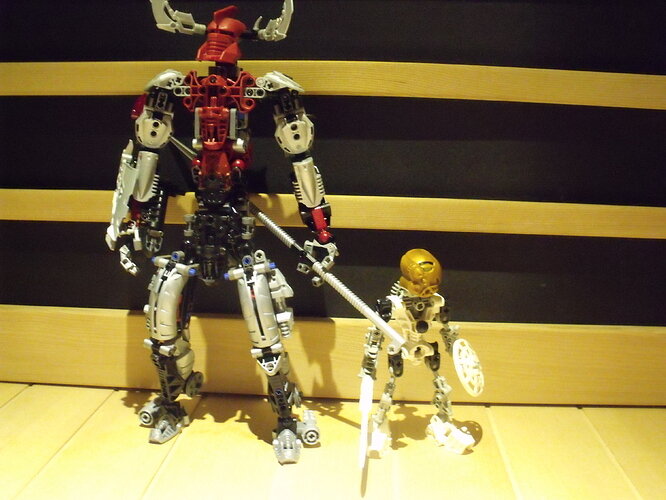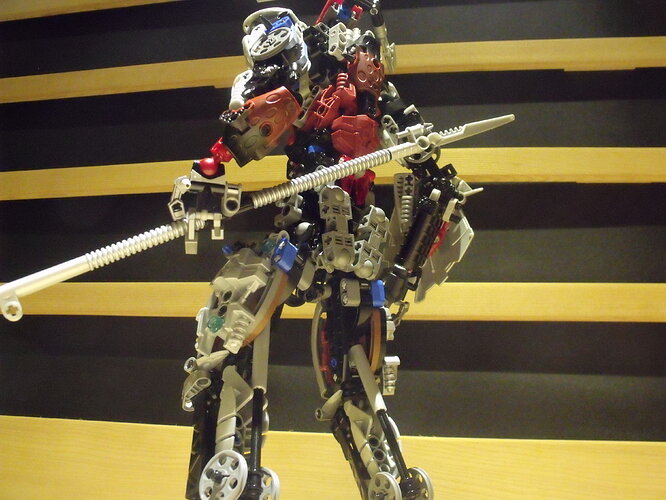 Off-colour liftarms and things of that nature aside, let me know what works and what doesn't.
EDIT: Here's a reference for the offical combo