I don't know why but I love optimistic LJs expression
I did try to give them all different expressions to make them slightly unique. For example, pessimistic Eljay has a squished mask to make him look more angry and the optimistic Eljay has a more round and joyful appearance.
ROBOT WARS Tribute I guess
could you try to sketch one of the robots
Try having them deciding one of the TTV cast member's fate. Like maybe have them hang Var over a pit of angry bulls or something, and having reasonable and pessimistic Eljay arguing over reasonable Eljay's shoulder about whether to save Var or not, and reasonable Eljay sitting behind the desk with the button in front of him.
Prpls drawings have over 100…
Regardless I still love this picture.
One day we might have
#OVER NINE THOUSAND
but we can dream
Remind me to pay more attention…
The number of likes and the skill level of Tak210 is…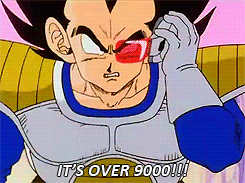 Ah, I see you read the manga?
Speaking of manga, that's actually something that would work with this art style, I could see an Eljay manga happening. San Erujei: Abunain Desu!
I don't speak Japanese, I just know too many people that do.
I only own Dragon Ball
but if I can
I will get Dragon Ball Z manga
But I just knew that
I think there's a post with 100 likes somewhere…
It might be from a piece of @cat's art or something. Or @tak210's art, that could also be plausible.
Reasonable Eljay has some nice claws
Reasonable Eljay is dangerous, YOU HAVE BEEN WARNED!
WARNING:
Eljay Can Kill!
All of them have claws in place of fingertips, Reasonable's the only one who's fingertips are shown is the thing.
I know. Reasonable just has the nicest
This is still amazing. I can't wait to see what Elay himself thinks of this
I thought he would be more like good cop! Badcop but this is nice