And now we have the third series of the keyforg cards, featuring @decepticonaiden and @Tarkur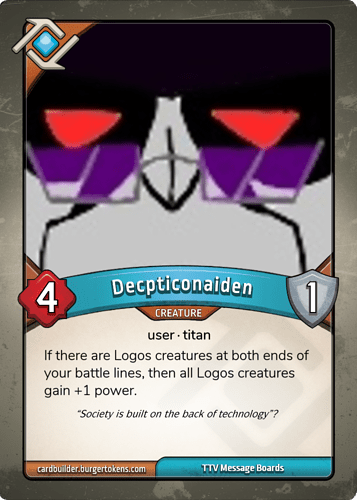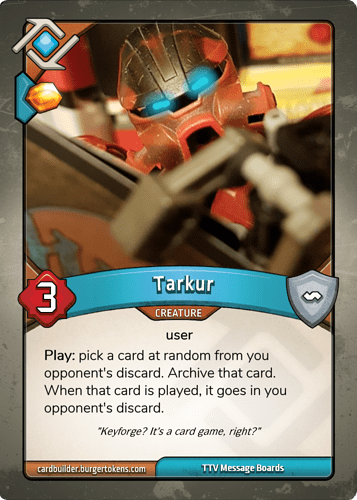 also, @Chromeharpoon, @legodavid, @BlackBeltGamer98, @jcton, @meepinater, @Toa_Vladin, @ToaNoah_Wafflemeister, @Toa_Radrix, @Kardax,@MaximusPrimal, @Runa, @TheCobaltCorsair, If any of you guys want a download of you individual card, I'll be glad to send it to you via PM.
Crits and Comments are, as always, welcome.
If you would like your own card, not necessarily of yourself, but of anything, feel free to ask!
If you would like to know how to play keyforge, here is a video for you.
His channel has plenty of other Keyforge related items, so if your interested, be sure to check him out, he's 99.999% clean and family friendly.
I might have given too much info here.